1/19/20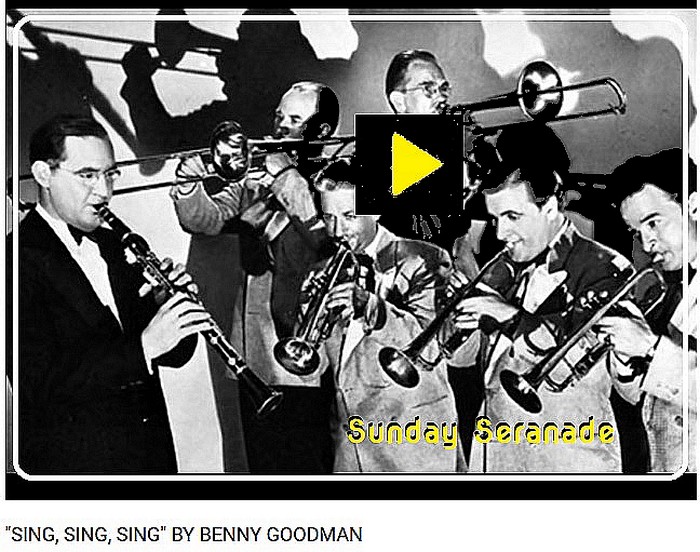 -«««»»»-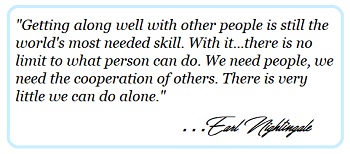 T
he last person I shared a room with, before I became a resident here, was my wife. And, for most of the eight years we were married, we got along fairly well. Wives usually make good roommates. Unfortunately, this is not always true of roommates in an assisted living facility where living, with another person in a tiny room with no privacy, can be hell. You become more like cellmates than companions. A case management supervisor once told me most problems that arise in an ALF are roommate-related. Despite that, most of the rooms available in the vast majority of assisted living facilities are semi-private. In our facility, only about 25% of the rooms are single occupancy. This makes for a lot of very unhappy campers.
Naturally, the reason for putting two people together in one room is purely financial. Double rooms are not twice the size of a single room. This means more beds in a smaller space. And more beds translates to more income for the facility. They give little thought to how much stress there is on people who are stressed to the limit as is by the mere fact they are in a strange, foreign environment. Often a place they didn't want to be in the first place.
Many managers of ALF's will tell you how they try to match potential roommates. But without having any formula or giving any test to find compatible personalities, this is an impossible task. So, what can you do as a soon-to-be resident of an ALF?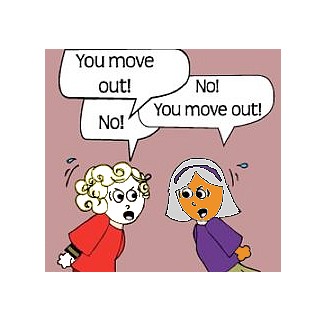 If you are a person who believes you cannot get along with a roommate, or you just desire your privacy, you must discuss the question of getting a private room as soon as your first visit (tour) to any facility. Ask to see a private room and if they say none are available ask how long the waiting list is. If they tell you there is a long wait* or they don't know, tell them you'll be back when a private room becomes available. While I can't guarantee a space will "open up", you will be amazed at how quickly you'll be able to move right in.
But rooms and roommates are only one aspect of coexisting with others. There are a whole slew of problems that arise when people live in close contact with one another. Unfortunately, many of the clashes emerge because of racial and cultural differences.
Many people (older folks especially) have never lived with or even come in regular contact with people from other races or religions. It's not that they are racist or bigoted. They just have always surrounded themselves with people who have the same backgrounds. Like all those who stick to "their own kind" misconceptions about how others think and act can be far from reality. And, in a setting such as an ALF where they prohibit discrimination by law (if the facility receives any public funds), those fallacies can become major points of contention and the cause of much tension among the residents.
It's very much like High School.
Usually not long after a new resident settles in they will find a few people are like-minded. And, if the group accepts them, they will have found friends for the rest of their stay here. It is, in every sense of the word, a clique. And, like in high school, these cliques spill over into the dining room. Eating with friends is one thing most residents look forward to. Food is perhaps the best instrument for socializing there is. But, who you sit with at mealtimes can be as contentious as the bedroom. More fights breakout among diner's in the dining room than in the bedroom.
And, as in high school, some residents never learn to get along with others and become, I'm sorry to say, social outcasts. Apparently, old people can be as cruel (if not more cruel) than their seventeen-year-old counterparts. It is those people that do not fair well in a communal environment.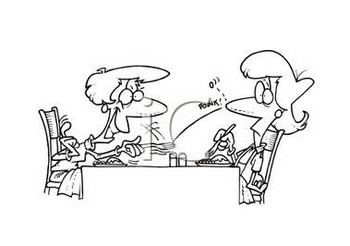 I have always said, assisted living facilities are a microcosm of the "real" world. This means, not everybody will get along with everybody else. The problem is, how is a facility, or the resident to know who will fit in before they commit themselves to a life-changing situation. Unfortunately, there isn't. Nor can there be.
Because facilities can't and shouldn't discriminate, there will always be personal conflicts among residents. This does not mean that those people don't deserve the same treatment and attention as the others. And, through proper training of personnel and forward thinking administrators who look more at the individual rather than the group, they can bring people who have traditionally been left out of social situations into the fold even at this late stage of life. Assisted living should be a begging of an adventure rather than an end to a journey…………………………………………..

*Editor's note: The waiting list for current residents to obtain a private room is a year or more.
* * * *


Beware of pitfalls in assisted living facility
and nursing home contracts
By Mike Jorgensen & Alison Hickman

A
s elder law attorneys, we often hear stories from our clients and their families about dealing with facilities where they are placed, such as an assisted living facility or a nursing home. Both have a similar goal: To care for people who need help with activities of daily living.
An ALF is appropriate when a person needs some help, but not constant supervision. When a person begins to need a lot of help, a doctor may recommend long-term care for the person, and a nursing home is the appropriate type of facility.
Whether you or your loved one are entering an ALF or a nursing home, both will require a contract to be signed regarding care, payment and other important policies and agreements.
All too often, attorneys meet with the client or their representative after the agreement has been signed and it is too late to advise the client on the potential pitfalls of the contract.
Here are some tips for anyone who may be entering into a facility or who is assisting a loved one in the process:
* * * *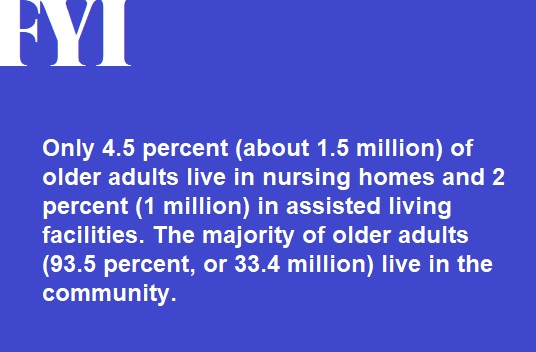 * * * *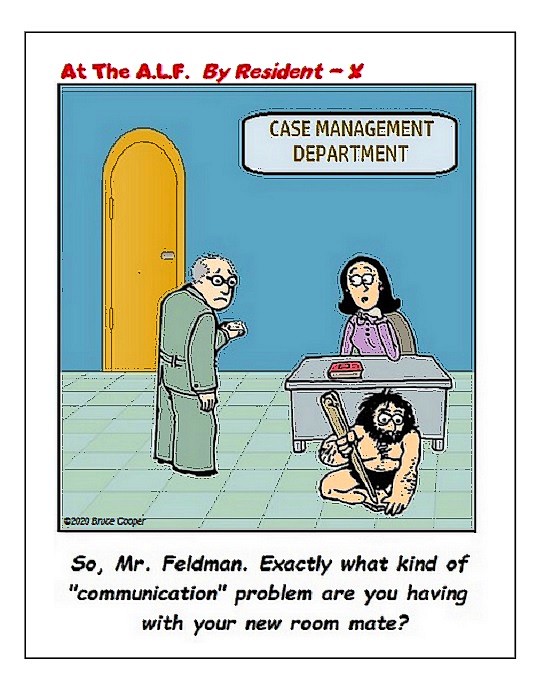 * * * *


Governments and Employers Need to
Get Real About Longevity
By Carol Hymowitz

A
s lifespans lengthen around the world, men and women are: delaying when they marry and have children; returning to school as adults to gain skills and working beyond traditional retirement age. In countries as dissimilar as Japan and Morocco, they're marrying five to 10 years later on average than their parents did. In the United Kingdom, more women are having babies in their 40s than before turning 20. And in the U.S., most employees 50 and older say they want to keep working after turning 65.
Now, governments and businesses need to catch up to individuals' efforts adapting to longevity. The policymakers and employers have to revise their work, education, health care and other policies once designed for much shorter, different lives.
"Singapore's only resource is human capital, and our population is aging faster than in any other country. We realized we had to address this to survive."
That was the consensus of economists, physicians, executives, educators and others from almost every continent who met at the Rockefeller Bellagio Center in Italy this fall to begin charting a global longevity agenda. The conference, organized by the Stanford Center on Longevity and The Longevity Forum with support from the Rockefeller Foundation and Prudential Assurance Singapore, was the first major interdisciplinary global convening on longevity. (You can read more about it on the Stanford Center on Longevity site.)
"If we live a hundred-year life using the same norms that worked for sixty or seventy years, it's unlikely to be a good long life," said Andrew Scott, an economics professor at University of London, co-organizer of the conference and co-author of The 100-Year Life. "And while there's much that individuals need to do to adjust, they won't be able to seize the advantages of longer lives without policy changes from governments, corporations and other institutions."
-----------------------------------------------------------------------------------------------------------------------------------

Older People Need Geriatricians.

Where Will They Come From?
By Paula Span

T
he medical profession has been troubled for years by a persistent shortage of doctors who treat the oldest and sickest patients.
Linda Poskanzer was struggling with her physical and mental health when one of her daughters made her an appointment with a geriatrician, a physician who specializes in older adults.
Linda Poskanzer was having a tough time in her late 60s.
"I was not doing well emotionally," she recalled. "Physically, I didn't have any stamina. I was sleeping a lot. I wasn't getting to work."

A therapist in Hackensack, N.J., Ms. Poskanzer was severely overweight and grew short of breath after walking even short distances. Her house had become disorganized, buried in unsorted paperwork. The antidepressant she was taking didn't seem to help.
Her son, visiting from Florida, called his sisters and said, "Mommy needs an intervention."
One of her daughters made an appointment with a geriatrician — a physician who specializes in the care of older adults. Dr. Manisha Parulekar, now chief of geriatrics at Hackensack University Medical Center, suggested her new patient take action on several fronts. She arranged for a sleep study, which found that Ms. Poskanzer suffered from apnea. She prescribed a different antidepressant, and physical therapy in a pool to help rebuild her stamina.
______________________________________________________________________________

Mental health declining among
older U.S. adults, poor hardest hit
By Lisa Rapaport

M
any older Americans have experienced more days of poor mental health in recent years, particularly individuals with limited income and education, a U.S. study suggests.
Researchers examined data on 2.4 million people aged 60 and older who participated in annual surveys between 2003 and 2017, answering questions about their general health and the number of days they experienced poor physical or mental health. Overall, 41% had household income of no more than $35,000 a year and 10% lacked a high school education.
During the study, the average number of days each month when people aged 60 to 64 experienced poor mental health rose from 2.9 to 3.6. That number climbed from 2.3 to 3.0 days for individuals 65 to 69 and from 2.2 to 2.4 days among those 70 to 74 years old.
* * * *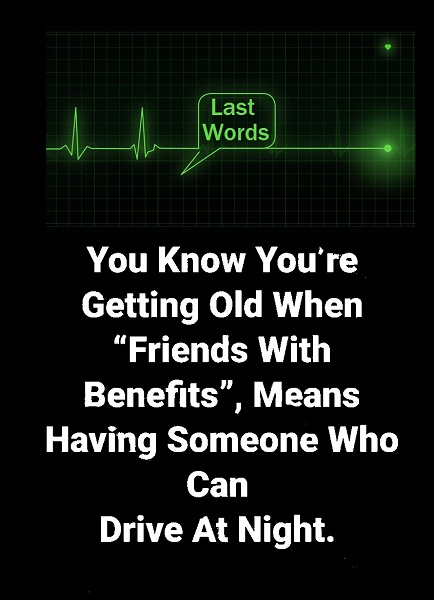 - 30 -
NEXT BLOG
MONDAY
JAN. 20TH 2020
Though not required, please feel free to add your email or website to your comments

-«««»»»-



I have never followed any formal exercise routine, but I believed that it's important to get up off of one's butt regularly and just walk.

Walking requires no special training or equipment. You can wear just about anything including any pair of shoes you feel comfortable in. And, you can do it almost anywhere.
Living in New York one learns, at a very early age, that walking is not only the cheapest means of transportation, but the fastest and safest. With traffic being what it is, owning a car in NYC is foolish. And besides, if you ever get where you're going, there's no place to park once you get there. In fact, the current mayor is waging a war against personal autos by reducing the number of traffic lanes and parking spaces and replacing them with bike lanes.*
Fortunately, New York is one of the best places in the world in which to walk. And, when I lived in the city, I walked everywhere I could, as much as I could. Going to work I even got off the subway two stops from my destination and walked the remaining 15 or 20 blocks. I lost a lot of weight that way and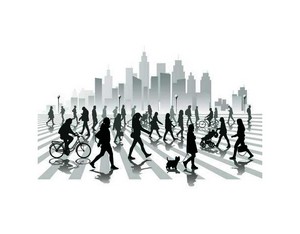 felt great. On the weekends, especially in the good weather months, I set out on photo-safaris, walking through different neighborhoods at taking photos. It became my passion and somewhat of an avocation. At the height of those treks, I would think nothing of walking ten or twelve miles, usually without stopping. But that was then. Before walking for me, and many other seniors, became a challenge.
According to the U.S. Census Bureau:
"Nearly 40 percent of people age 65 and older had at least one disability, according to a U.S. Census Bureau report that covered the period 2008 to 2012. Of those 15.7 million people, two-thirds of them say they had difficulty in walking or climbing."

Like most people, I never gave much thought about what it would be like not to walk. It's one of those things we take for granted. Human beings, like most primates, are born with the need to walk. We are, bipedal. Having this independent means of mobility is as much of a necessity as breathing. It's only when we remove that ability do we appreciate what a very special gift it is. I found out the hard way.
We walk for most of our lives. "Most babies take their first steps sometime between 9 and 12 months and are walking well by the time they're 14 or 15 months old." Therefore, one would think after not walking for ten or twelve weeks the average adult should be able to hop right out of bed, do a few stretches, and walk merrily on his way. Unfortunately, it doesn't work like that. Muscles, contrary to popular belief, do not have a memory like a foam mattress. And, after days and weeks of non-use, they forget how to operate. Science has a word for it, atrophy.
"Muscle atrophy is when muscles waste away. It's usually caused by a lack of physical activity.
When a disease or injury makes it difficult or impossible for you to move an arm or leg, the lack of mobility can cause muscle wasting. Over time, without regular movement, your arm or leg can appear smaller but not shorter than the one you're able to move.

Sometimes, muscle wasting can be reversed with a proper diet, exercise, or physical therapy." **
I can attest to that last sentence with an emphasis on the "physical therapy" part.
Make no mistake. Physical therapy is a modern-day torture. And while most patients understand the necessity for it, very few enjoy it. A physical therapist put it this way:
"Given how tedious and dull the hospital could be, I always expected hospital inpatients to be happy to see us. But they frequently had the opposite reaction. Patients cringed as soon as the door swung open to reveal, ta da! Physical Therapy!" ***
Having spent nearly three months on my back after some nasty surgery, to say I was a physical wreck would be an understatement. I had lost not only my capacity to walk but many of my other motor skills. I knew if I could regain the use of my legs, any other problems would follow suit. What I didn't know was how hard it would be. Not only was there physical pain but mental anguish too.
Physical therapy is a slow, tedious, often discouraging process that elicits no sympathy from the therapist. Encouragement, maybe. But never sympathy. It's part of the process. The idea is to make you hate them more than the therapy to get you to want the process to end as quickly as possible. And by "end" we mean regaining whatever faculties you lost.
P. T., for me, meant a stay in a nursing home. Three different nursing homes over a period of nearly two years.
During that period I spent most of my time in bed or in a wheelchair. Only a few hours a day, five days a week, was spent on physical therapy, of which, Medicare will pay for only 90 days. Unfortunately, because I had to have two more surgeries during that period, interrupting my therapy which meant I had to start over, twice. It took an entire year for me to be able to just stand up for 30 seconds. I'll never forget that day. It was like being re-born. Soon after that, my life began to change.
Having the ability to stand up on one's own means they no longer had to lift me out of bed and into my chair. I no longer had to bear the indignity of a device known as a Hoyer lift.
The Hoyer lift is a sling attached to a crane-like device which lifts your limp body into the air, lets you hang there like a dead tuna carcass, before the attendant plops you into your bed, or chair. It was the most helpless I have ever felt and never want to feel like that again.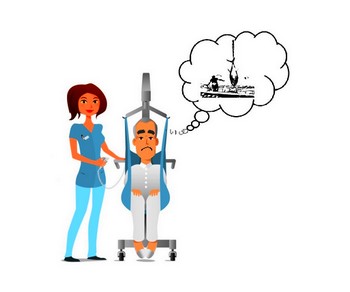 Eventually, and with much difficulty, I graduated from the wheelchair to a walker to a Rollator (a walker with wheels and a seat), and finally a cane which I now use. I commend the many therapists I worked with. I was not an easy patient. I let my frustrations out on the very people who were trying to help me. I'm sure they were glad to see me go.
Most of my mobility issues now lie in not having the balance I once had. I liken my condition to a car whose wheels are out of alignment. Without a cane, I drift from one "lane" to another. My stamina too has lessened quite a lot. I get tired if I remain on my feet for over twenty or thirty minutes.
I mentioned that I don't make New Year's resolutions. Perhaps I'll revise that. This year I will try to improve my strength by walking more. I really want to get back to those long walks I cherished so much. ……………………………….

*Editor's note: Riding a bicycle in NYC is not for the faint of heart. The mayor envisions the city becoming another Amsterdam, but that will never happen.
** Source:
https
://
www
.
healthline
.
com
/
health
/
muscle
-
atrophy
*** Source: ― Adele Levine, Run, Don't Walk: The Curious and Chaotic Life of a Physical Therapist Inside Walter Reed Army Medical Center
* * * *


Can you get a 30-year home loan as a senior?
Mortgage Rates, Mortgage News and Strategy : The Mortgage Reports
W
hy more seniors are considering new mortgages
Many retirees no longer see paying off a home as part of their goals.
More and more Americans are taking advantage of the low interest rates and tax breaks that come with having a mortgage.
If you're sizing down, you might get a mortgage instead of buying the new place with cash.
Or, you might refinance for lower payments rather than paying off a chunk of your balance.
Considering financing a home in retirement? Check rates to see whether this strategy makes sense for you.
In this article:

Eligibility
Senior home buying challenges
Senior home buying solutions
Benefits of a mortgage in retirement
Example: How to buy a home in retirement

* * * *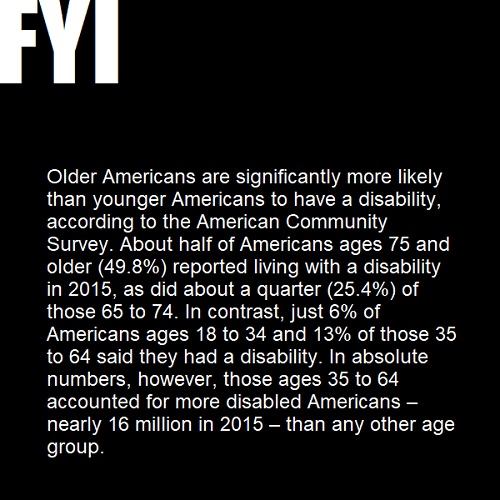 * * * *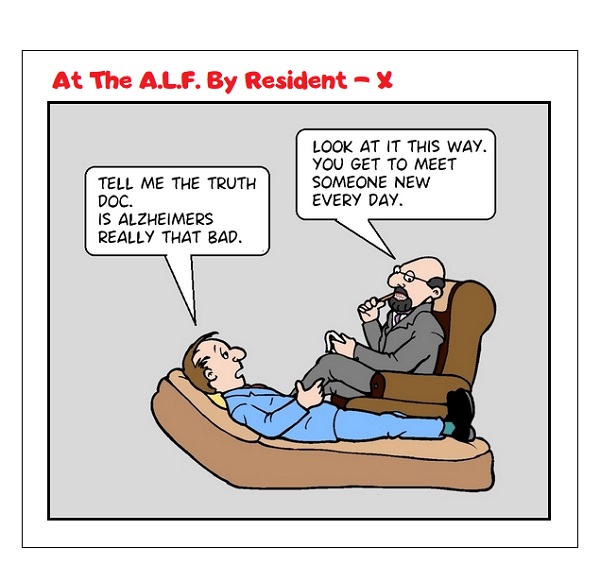 * * * *


7 Insights on Ageism That May Surprise You

I
had the opportunity to speak at The Ageist conference in Los Angeles recently, a first-of-its-kind symposium to examine the economic and social impact of the modern 50+ demographic. What a dynamic, energized, well-connected community of people who want to change the world and live with purpose.
The following are my seven favorite insights from the speakers:
Don't just design FOR us. Design WITH us. Paul Irving, chairman of the Milken Center for the Future of Aging, emphasized the importance of human-centered design, and that designing the best products and services for this older generation absolutely MUST include the end-users in the process.
People with a sense of purpose live 7.5 years longer. Purpose has more impact than any other intervention, like working out, vitamins, or healthy eating. In my coaching practice, I find that most people over 50 struggle to find purpose. I believe it's why many women start their own entrepreneurial ventures, which provide meaning, flexibility, and social impact.
____________________________________________________________________________________________________________________

Pets can help seniors lead happier, healthier lives

C
ontact can lessen loneliness. Contact can lessen depression. Contact can bring a smile. And that point of contact can be a pet. An elderly person paired with an appropriate pet can be a winning combination.
"Humans and animals need love, companionship and activity," explained Ms. Kit Darling, MS, infection control coordinator at Texas A&M College of Veterinary Medicine & Biomedical Sciences, and Aggieland Pets With A Purpose (APWAP) volunteer.
"The elderly who are in assisted living and long term care facilities enjoy visits from pets. Animal assisted therapy organizations such as APWAP provide visits. It is a very rewarding experience to see a person smile and enjoy time with Dexter and Daschle, my pet dachshunds. Their presence causes residents to talk about pets they once had. One lady gets so excited when Dexter visits; she will invite him to "sit on Grandma's lap"," notes Darling.
Just as elderly in assisted living desire the companionship of animals, seniors living independently can benefit from a daily routine that includes a pet.
______________________________________________________________________________

Misconceptions may lead to dehydration in older adults

A
new study looks at what keeps older adults from getting sufficient fluids to avoid negative health outcomes.
New research stresses the importance of staying hydrated as we get older.
Staying hydrated seems simple enough. Yet studies have shown that somewhere between about one-third and one-half of older adults may be dehydrated, increasing their risk of health problems.
Dehydrated people hospitalized with a stroke are more than twice as likely to experience impairment afterward.
According to a paper appearing in Age and Ageing, widespread misconceptions about maintaining proper hydration are partly to blame.
Cini Bhanu, from the Department of Primary Care and Population Health at University College London, United Kingdom, is the first and corresponding author of the new study.
* * * *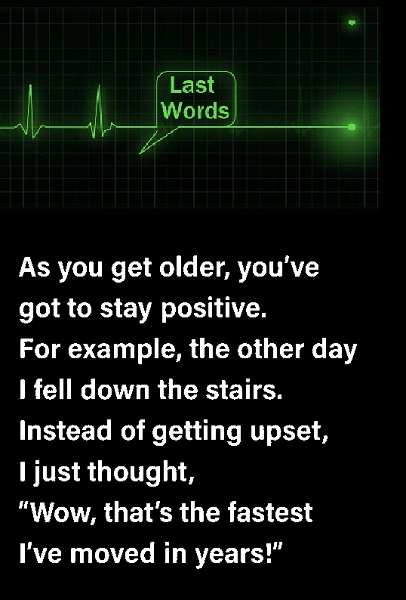 - 30 -
NEXT BLOG THURSDAY JAN. 16TH 2020Though not required, please feel free to add your email or website to your comments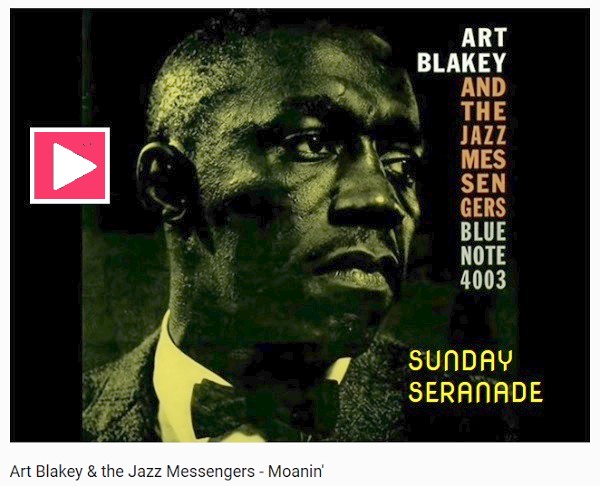 -«««»»»-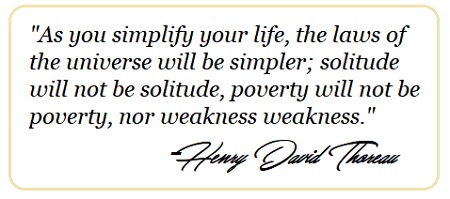 T
he original purpose of this blog is to give seniors. whose ability to live on their own has diminished and who are contemplating moving to an assisted living facility (ALF), a glimpse into what their life may be like. In the past we have discussed security, food, recreation and support. In this post I'd like to speak about living space and how to cope with some drastic down-sizing.
Chances are, as we get older, it will become more difficult, if not impossible to live on our own without help. Even though you may not be ill, or so disabled that you cannot perform even the simplest functions of life, you still might find doing the things we consider being everyday chores no longer viable. Even things we enjoyed such as cooking or gardening or ordinary housekeeping are beyond our abilities. In the past, there were only two options for people in this position. You could remain in your home and hire a caregiver. Or, you could check into a nursing home. Both of which have their drawbacks.
In-home help is expensive, especially if you need someone on a 24/7/365 basis. Not to mention that your home or apartment may no longer be physically sufficient to meet your current needs and would require some major retro-fitting to make it livable.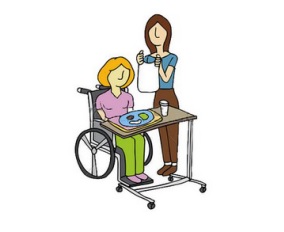 The other option is a nursing home where they do everything. leaving you with no sense of independence. Nursing homes are not only very expensive (as much as $13,000 per month) but very depressing. It's more of a hospital than a residence. However. A few years ago, they added a third option to the mix. A 'bridge' between living at home and the dreaded nursing home. Welcome to assisted living.
Assisted living affords the resident a chance to live as independently as they can. After an evaluation, the facility will devise a plan to fit the individual while providing all residents with the basics of everyday living. This includes housekeeping, maintenance, meals and recreation and access to professional medical care and the distribution of medications. And, they provide this service at a cost well below that of a nursing home. For many older Americans, this is just what they need. But, before you pack up all of your belongings and kiss your present lifestyle behind, there are a few things you need to know.
Most assisted living facilities are not resorts, spas, or luxury apartments. And, while there are places that provide the amenities found in up-scale hotels at luxury prices, the average ALF lies somewhere between a Holiday Inn and a Motel 6, with rooms to match. In other words, small.
Moving from a 2 bedroom, pre-war apartment with high ceilings and a bathroom with a tub and a stall shower, full kitchen and a dropped living room to a space with the charm and square footage of a college dorm was quite a change. However, that's where I wound up and it was up to me to make the best of it. And, if you move to an ALF, so will you.
The first thing you need to do is to forget any sentimental attachment you may have for your belongings. All of your nick-knacks and bric-à-brac will have to go. And by 'go', I mean throw out or give away. You may take a favorite chair, but most of your furniture will have to stay. The same goes for your bedroom set and your prized cooking utensils.
Next, your clothes. This might be the hardest of all to give up. But there won't be enough room for you to keep much more than some basic outfits, a winter coat and a few pairs of shoes. Men will find this an easier burden to bear than the ladies, but guys, if you have an extensive wardrobe with lots of suits and slacks, kiss them goodbye. You won't need them.
To better illustrate what you have to look forward to, I have taken some photos of my own humble abode. Keep in mind that I am one of the privileged few who have a private room. We share most rooms in an ALF with another person. I'll refrain from discussing the problems that may cause and leave it for another time.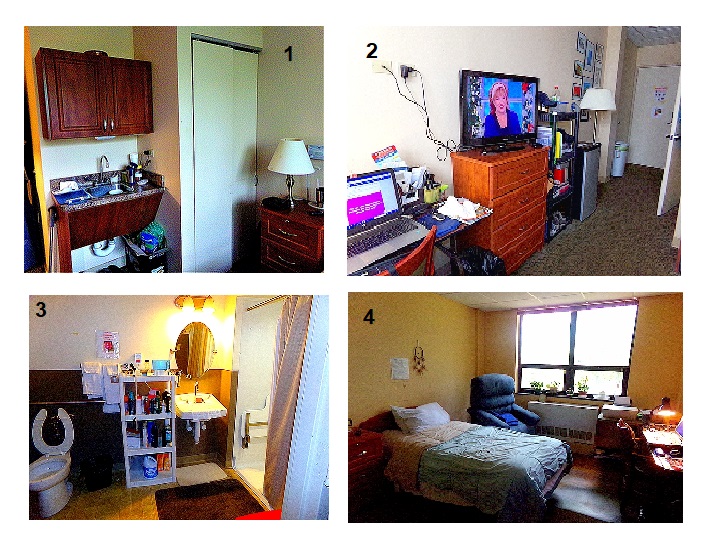 Photo 1. Showing sink and a small cupboard. Not meant for cooking. Notice the tiny closet and a night table with a lamp.

Photo 2. I bought the folding table where my computer is. Next to it is a chest-of-drawers (supplied by the ALF). I bought a snap-together etagere bookcase for books and some sweaters, and a small refrigerator to hold soft drinks and snacks.

Photo 3. My unusually large bathroom with a large shower originally made for people in wheelchairs to wheel into. The shelf is mine.

Photo 4. My bed, (twin size), and recliner. The chair was left by a former resident. I asked if I could have it.

That's it. You can personalize the place with curtains, a bed of your own and any pictures or photos you want. Some folks have a separate wardrobe or even pipe racks for their clothes.


Yes, it's small. But on the plus side, it's manageable. It's also quiet and secure. And there's heat in the winter and AC in the summer along with cable TV and WiFi. Luxury? No. Livable? Yes.
Rooms and amenities vary among facilities so a personal visit will be necessary. No facility can guarantee a specific room and there is usually a waiting list for single rooms. Not all rooms are appropriate for every resident. I was lucky. An entire wing opened with all single rooms shortly after I arrived. A one year wait, or longer, for a private room is not unusual.
For most, an assisted living facility will be a step-down from what we are used to. For others, it's a godsend. If you have ever been in a nursing home or have visited a patient in one, you know what I mean.
In the end, the choice of whether an ALF is what you need is up to you. For me, right now, it's perfect…………………

* * * *


Your Taxes
Medical expenses for assisted living
and nursing home expenses
By John R. Bullis

M
edical expenses are an itemized deduction for individuals to the extent the total is more than 10% of adjusted gross income.
Assisted living and nursing home expenses can be qualified deductions depending on the health status of the person living in the facility.
The expenses must be necessary diagnostic, preventive, therapeutic, curing, treating, mitigating and rehabilitative services, and maintenance or personal care services that are required for a chronically ill individual and are provided under a plan of care prescribed by a licensed health care practitioner.
Also, the licensed health practitioner needs to have certified within the previous 12 months that the individual is unable to perform, without substantial assistance from another individual, at least two of the daily living activities, for a period of at least 90 days due to a loss of functional capacity, or substantial supervision is required to protect the individual from threats to health and safety due to severe cognitive impairment.
* * * *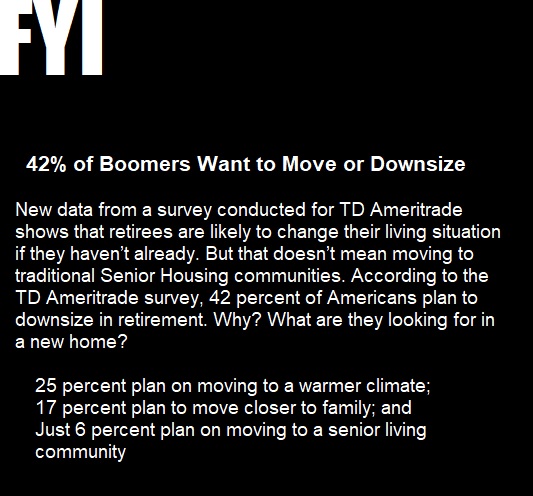 * * * *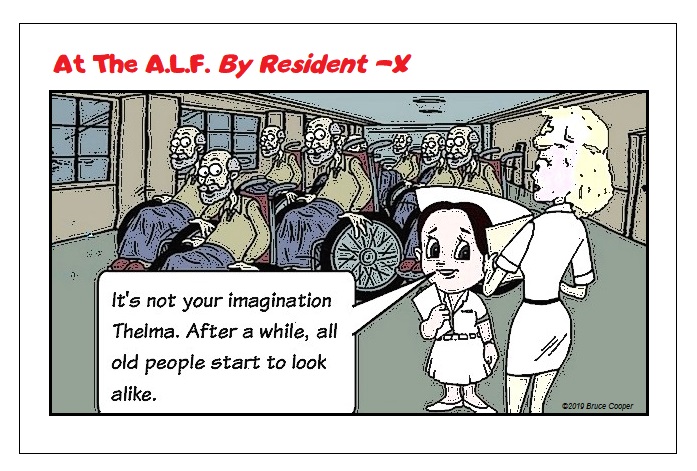 * * * *


Loneliness and Isolation While Living With a Disability
By Erin Loughran

F
or many years, Erin Loughran lived independently: she owned a home and car, worked as an adult English language learner instructor, even dabbled in online dating. She now lives with a disability.
Three years ago, Loughran suffered a bleed in her brainstem caused by an inoperable cavernous angioma. She has six such angiomas in her brain. Damage from the bleed has produced symptoms including right-sided ataxia (lack of muscle control and coordination of voluntary movements) which impairs her walking and right-handed fine motor control and has left her with throat tremors; visual deficits; head and nerve pain and nausea.
Craig Peterson also lives — for over 40 years, now — with a disability. In 1974, when he was 15, a diving accident resulted in an incomplete spinal cord injury at the mid-neck level, leaving him quadriplegic, with degrees of weakness and loss of sensation in all four limbs and trunk.
"Loneliness is a subjective experience – how you feel on the inside – whereas social isolation is an objective measured of your social supports and networks – you can see it on the outside."
________________________________________________________________________________

How to Ensure Good Nutrition

When Eating Is an Issue

S
ince undergoing surgery three months ago, a 71-year-old friend has had little appetite and has dropped 25 pounds. One recent day, when he unexpectedly said fried onion rings sounded good, that's exactly what his caregiver cooked.
That's smart, says Sandra J. Arévalo, a registered dietitian, nutritionist and the spokesperson for the Academy of Nutrition and Dietetics. She is also director of community and patient education at Montefiore Nyack Hospital in New York City.
"When a loved one is not much interested in food, the best approach is to ask what he or she feels like eating, and prepare that," she says.
First, Identify the Cause of a Poor Appetite
When eating becomes an issue for loved ones with health issues or disabilities, caregivers naturally worry. The first step is to meet with a doctor to determine the cause of the diminished appetite. Possible reasons include:...
Problems chewing or swallowing, such as dry mouth or a loose tooth
Changes in how food tastes or smells, perhaps due to medications
Depression
Cancer or another disease
Dementia
_______________________________________________________________________________

Ways to make the world a
better place for seniors

B
y 2050, the senior population (adults age 65 and older) will be more than double that of the world's youngest citizens, and the number of people living beyond age 80 is expected to triple over the next 30 years.
As the aging population increases, some 11.3 million seniors are living alone, according to the Institute on Aging. And, women are twice as likely as older men to live by themselves.
Without proper support, seniors may face a wide range of issues including limited mobility, chronic conditions, improper nutrition and feelings of loneliness. However, research shows lack of companionship may be the biggest challenge.
In fact, an AARP survey found 1 in 5 adults over the age of 40 were "socially disconnected," which can impact health. People who reportedly experienced loneliness and isolation had lower mental well-being scores, and those who were dissatisfied with their level of social engagement were more likely to report a decline in cognitive function, as well.
* * * *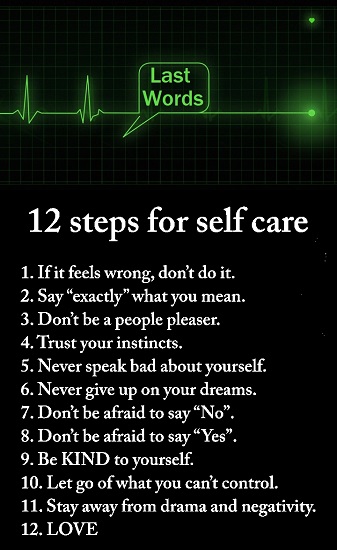 - 30 -

NEXT BLOG MONDAY JAN. 13TH 2020


Though not required, please feel free to add your email or website to your comments

-«««»»»-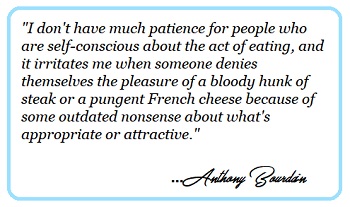 I can't deny it. I like food. To me, food is not just a way of fulfilling my body's need for fuel, but it is also a way to satiate my frequent bouts of boredom. The three meals-a-day I get here at the A.L.F. assumes the characteristics of an activity. As much an activity as Bingo, knitting or arts and crafts. Meal times are for sharing, commiserating, arguing, interacting and, yes, gossiping with my fellow inmates.
However, using mealtimes only as an excuse for socializing would, sadly, not account for my ever-expanding waistline. It appears, I not only enjoy eating, I like food. I like the taste, the sight of, the texture and even the look of food. And, not any old food. I like good food. Or, at least what I consider being good food. Something which I, and in the sentiments expressed by my comrades, is a rarity here.
It's not that the food is of poor quality or that the portions are small. It's more of a lack of imagination and variety whic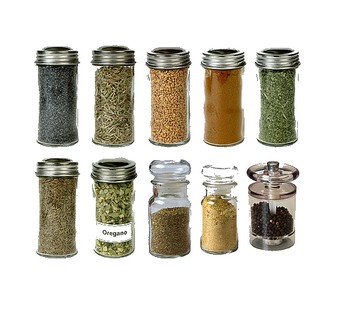 h makes mealtimes as boring and mundane as our surroundings. Simply, the spice is missing in both the lives and the food. As we age, it's natural for us to lose much of our sense of taste. Unfortunately, the dietitians, the cooks and the residents themselves overlook this, leading to some very blah, lame, under-seasoned food.*
"Some loss of taste and smell is natural with aging, especially after age 60. However, other factors can contribute to loss of taste and smell, including:
Nasal and sinus problems, such as allergies, sinusitis or nasal polyps

Certain medications, including beta blockers and angiotensin-converting enzyme (ACE) inhibitors

Dental problems

Cigarette smoking

Head or facial injury or mass

Alzheimer's disease

Parkinson's disease
Loss of taste and smell can have a significant impact on quality of life, often leading to decreased appetite and poor nutrition. Sometimes loss of taste and smell contributes to depression. Loss of taste and smell also might tempt you to use excess salt or sugar on your food to enhance the taste — which could be a problem if you have high blood pressure or diabetes."
Cooking is not rocket science. Anyone can throw a chicken into an oven and cook it until it's done. Our kitchen staff is a perfect example of this. The 'skill' part comes from knowing how to season that chicken to make it, not just something that fills your stomach, but your soul. Sadly, many of our residents have lost their ability to know the difference between well seasoned food and food that tastes like the box it came in. Unfortunately, I'm not one of them.
I have lost much of some of my senses over the years, but my sense of taste has not diminished one iota. I can still pick out all the ingredients in almost everything I eat. I also know what seasoning goes with what food. A lesson not yet learned by the people that do our cooking. This lack of a basic understanding of what's good pisses me off no end. And, until recently, I could do nothing about it.
A while back I discovered what many have known for a while. You can get grocery items delivered, from the supermarket to your door. You can even get it the same day if your want. And, while I am limited** to the kinds of food I can buy (I have to get food that I can cook in a microwave either directly or by boiling) I now have a way to supplement my diet with food that has some flavor.
Among the items I make are chili (Hormel, no beans, hot variety), franks and beans, canned soups (Campbell's tomato my favorite along with New England clam chowder), and ramen noodles. This last item, the ramen, may be the most versatile. With it I can make mac and cheese (just drain the water and add cheese sauce), chili-mac, and noodle soup. I add my seasoning to customize the dish. Paprika, garlic powder, and onion powder add so much to anything you make. Naturally, I share most of this with my friends which is the best part of all. Cooking for yourself, great. Cooking for others, priceless.
As America ages, and transportation options dwindle, ordering groceries online has blossomed.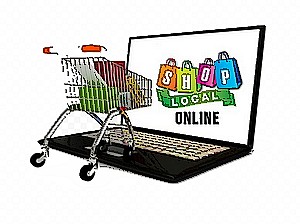 Companies such as Fresh Direct and PeaPod have been around for a while and offer reliable service. Recently, some newcomers have entered the scene and offer additional, senior-friendly options.
Jet
.
com
will ship next day via Fedex, and
Instacart
.
com
will ship within two hours (if you desire) after placing order.
Instacart has an advantage over the others in that there is no order minimum, they shop at a variety of local merchants and they keep you informed of the status of your delivery almost on a minute by minute basis. In addition, they send you a photo of the person who will show up at your door with your items. An important service for those elders wary of strangers ringing their doorbell.
While this will never replace cooking what you want, when you want in your own kitchen, it's a means of adding to one's independence and easing some abject tedium of semi-institutional life. ……
** Cooking in our rooms, or use of an open flame or heat source is prohibited in our facility due to insurance regulations. Therefor, anything requiring baking, grilling or frying is out. This also includes crock pots and Mr. Coffee makers.
* * * *

Difficulty walking first sign of assisted living need

W
alking was the most-cited activity of daily living that tipped off family members of a loved one's need for assisted living or another type of care in a newly released survey by
Caring
.
com
.
When YouGov, on behalf of the senior living review and referral website, queried approximately 1,500 people about conversations leading up to a move to assisted living, 18.2% of poll participants said a loved one's difficulty walking was the first indication they saw that the family member might wish to consider assisted living.
Housework, cited by 13.1% of respondents, and transferring and driving (each cited by 12.1% of respondents), also were frequently mentioned ADLs or instrumental ADLs that needed attention.
* * * *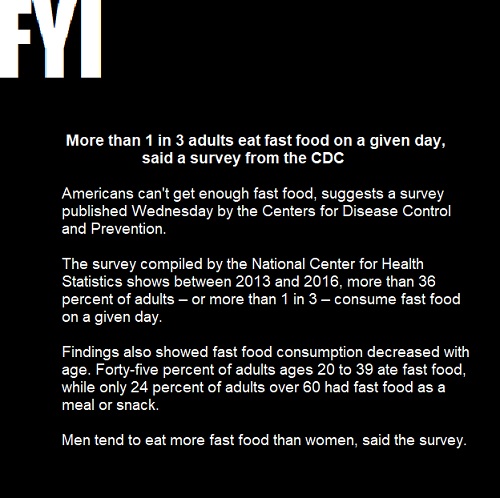 * * * *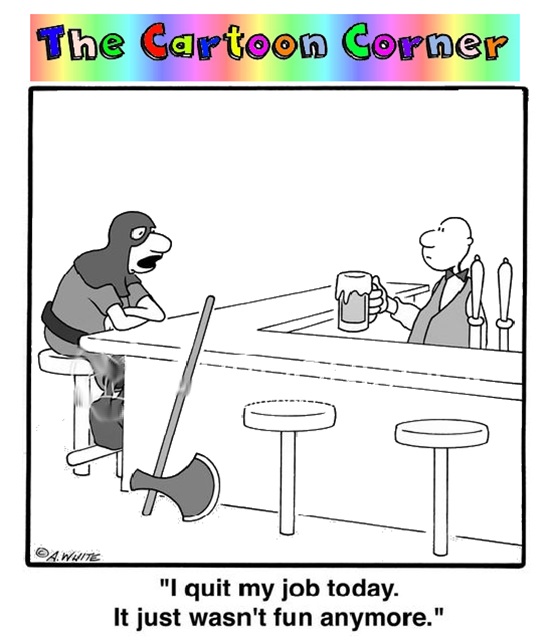 See more cartoons in our cartoon gallery
* * * *

The Hidden Upsides of Growing Older
It can be all too easy to focus on ways that we don't feel as mentally agile as we did in our youth. Yet, not all is lost with advancing age. We often take for granted the advantages that coincide with years of experience when handling complex information or rebounding from setbacks. We'd like to focus here on the aspects of mental function that stay strong or even become better with age. We refer to these enhanced mental functions as "hidden upsides," because we often don't notice the many ways that our years of life have led to improved mental abilities.
Why is it hard to recognize these upsides? First, negative stereotypes about aging and cognitive ability abound in Western culture. Their prevalence makes it easier to notice moments consistent with the stereotype and harder to notice the moments in which older adults flourish (Dionigi, 2015). For example, while adults of all ages misplace their keys and phones, older adults and their family members may be more likely to focus on these memory lapses and to view them as diagnostic of declining memory.
Second, having a sense of our own mental agility – metacognition – is, in-and-of-itself, a cognitive feat. We've known for a long time that most people, regardless of age, aren't particularly good at using metacognition to assess their own abilities. For instance, Henmon (1911) concluded from his research that "confidence was not a reliable index of accuracy." In other words, people aren't very good at knowing how well they're doing on some task. Although sometimes this metacognitive inaccuracy can lead us to be overconfident – we all know someone who professes to be a good driver, while their passengers shake their heads in protest– it can also leave us feeling incompetent even after a good performance.
_______________________________________________________________________________

As reverse mortgages end,
heirs are left with heartache
By Nick Penzenstadler
Water shut off without notice, a letter addressed to a deceased mother, a loan that never should have been granted.
Even heirs who want to pay off reverse mortgages to hold onto a family home, and have the means to do so, can find themselves stymied by a seemingly endless cycle of conflicting messages that stretch out for years.
That's according to some of the more than 100 tips and letters received by USA TODAY after its probe into a surge in reverse mortgage foreclosures issued just after the recession. 
Reverse mortgages allow homeowners to borrow against the equity in their homes and stay in place mortgage-free until they pass away, while giving their heirs the option of paying off the loan to keep the properties or sell them. That's not how it worked out for the people who reached out to USA TODAY.
Reverse mortgages leave families battling for property after death
_____________________________________________________________________________

Putting the Humanity in Health Care
Bill Craze, 81, of Houston, was frustrated with the doctor he'd been seeing for five years.
"I didn't think I was getting the attention that I needed," Craze says. "I would tell them something that was bothering me, and it wasn't getting addressed. It was like I never said it."
That changed when Craze switched to a clinic that practices "relationship-based" care.
Craze says his new doctor takes the time to sit and listen to what he is saying, "like it should be," he says.
Iora Health, a pioneer of this model, opened its Four Corners clinic in Houston in 2019 — one of 48 relationship-based clinics it operates in 10 states.
* * * *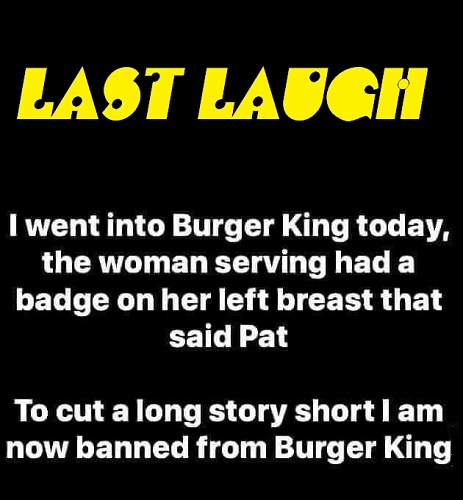 - 30 -
NEXT BLOG THURSDAY JAN. 9TH 2020
Though not required, please feel free to add your email or website to your comments
1/5/20


If you have received your first Social Security dividend for January let me be the first to congratulate you on your windfall. I'm sure that extra 1.6% ($22 on the average) in your bank account will go a long way in helping you keep up with the rising costs of almost everything. What? You mean 1.6% doesn't even come close to putting food on your table, clothes on your back, current running through the wires or pay for the raise in Medicare premiums? How can that be? Chances are you already know. But in case you don't. It's the COLA dummy.
If you don't know what a "COLA" is (or have just forgotten), here's the basics….
"A cost-of-living adjustment (COLA) is an increase made to Social Security and Supplemental Security Income to counteract the effects of inflation. Cost-of-living adjustments are typically equal to the percentage increase in the

consumer price index for urban wage earners and clerical workers (CPI-W) for a specific period."



The highlighted line which refers to the CPI-W, is a problem for seniors. It does not accurately reflect the rise in cost of what seniors spend their money on which differs from that of the average wage earner.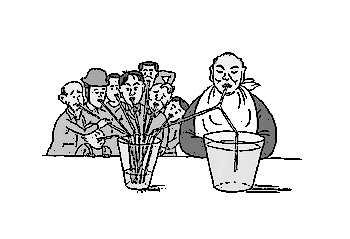 The Senior Citizens League explains it this way…
"According to TSCL's research, Social Security benefits have lost over thirty percent of their purchasing power since 2000 due in large part to inadequate COLAs and rising health care costs. To address this growing issue, TSCL urges Congress to adopt legislation that would base the COLA on an inflation index specifically for seniors, like the Consumer Price Index for the Elderly (CPI-E)."
The index that is currently used to measure inflation — the Consumer Price Index for Urban Wage Earners (CPI-W) — underestimates the inflation that Social Security beneficiaries experience since it does not give enough weight to expenses like health care or housing costs.
The CPI-E regularly puts the spending inflation for seniors at two-tenths of a percentage point higher than the rate at which the CPI-W increases. That may seem like an insignificant amount, but over a twenty-five-year retirement, COLAs do compound significantly. We estimate that a senior who filed for Social Security with average benefits over thirty years ago would have received nearly $14,000 more in retirement if the CPI-E had been used.''
And, if you think nobody is trying to make things right, think again.
Way back in March 2019 Congressman John Garamendi (D-CA) introduced H.R. 1553, the Fair COLA for Seniors Act of 2019. This bill would require Social Security to use the Consumer Price Index for the Elderly (CPI-E) to calculate a fairer cost-of-living adjustment (COLA) for seniors. The bill would increase benefits and ensure that cost-of-living adjustments in Social Security reflect the real rising costs for seniors and disabled Americans. From 1982 to 2011, CPI-E rose at an annual average rate of 3.1 percent, compared with 2.8 percent for the methods they currently used.
What is the status of this bill today? As of March 29th 2019 it has been sitting in a House subcommittee. Your government at work folks. It's the same old attitude. Screw the old folks. Maybe they'll all be dead by the time anybody notices we don't give a s**t.
Part of the problem lies in our elected official's complete lack of knowledge of what older Americans face daily. They also labor under the misapprehension that most seniors have money and use their Social Security as a supplement to pensions, IRA's, CD's, 401k's and savings accounts. But what are the actual figures? How many seniors depend on Social Security as their main source of income? The answer relies on how you arrive at the figures. It's a perfect example of how "Figures don't lie, but liars figure."
Those that believe we should raise taxes to fund and expand Social Security (we'll call them Democrats) use the SPM* (Supplemental Poverty Measure) as a guide. According to that measurement, 7.2 million (14.1%) live under the poverty level. Conversely, those that use the OPM or Original Poverty Measure (We'll call them Republicans) say that the real number of really poor old folks is only around 9.2% which is still nearly 5 million people. But what the heck, it's only 5 million old folks. They probably don't vote, anyway.
I know exactly what group I belong to. I'm in that group that has no other source of income other then what Social Security affords me. Almost all of that money goes to the assisted living facility where I live as room and board. Anything I have left over (maybe $50 to $70 per month) pays for things like OTC medications, grooming products, clothes and an occasional take-out meal. I immediately and immeasurably feel any rise or cut in my benefits.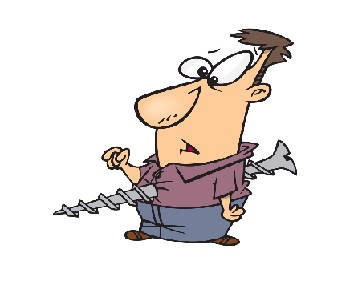 I'm not complaining mind you. They take care of most of my needs. I have a roof over my head and a warm bed and three meals a day And, while there are many things I'd like to have (a new mattress would be nice) I'll make do with what I have. I'm a very adaptable person. But what about the rest of us? The seniors, Americans, who have to choose between eating and paying for medication. Or those folks who have to live in vermin infested apartments waiting for the landlord to fix the boiler that hasn't worked for 8 months. Or the federally funded housing project where the elevator has been out-of-order all month leaving that 85-year-old lady virtually trapped in her apartment.
The poor young have time and the ability to change their situations on their side. The poor old do not. And, while the leaders of this nation may be clueless I can assure you, none of their mothers or fathers are trying to live off of their Social Security. We are at the threshold of a new decade. History will determine whether it will be a time when we did nothing to improve the lot of our seniors or a decade filled with the compassion and humanity we are capable of. ……………

*source:
https
://
www
.
kff
.
org
/
medicare
/
issue
-
brief
/
how
-
many
-
seniors
-
live
-
in
-
poverty
/
* * * *


What do I need in place legally if I have no heirs?

Key answers for elder orphans
We have been talking about professionals who will help Elder Orphans take and keep control of their lives. Last week we focused on Aging Life Care Specialists and Daily Money Managers. This week we are shining the spotlight on two more members of your support team.
Why is estate planning important if you don't have a spouse or children?
Most people think estate planning is something only wealthy individuals with large "estates" need to be concerned about. Or, they think it's for families with minor children so guardians can be appointed in the event something unexpected happens to both parents. These are a few of the common misconceptions people have about estate planning that can catch individuals off guard when the unexpected happens. You want to ensure the assets pass to those whom want them to go to rather than have the state decide how (and to whom) they should go.
Even if you are not too concerned about what happens to your assets after you are gone, you must at least be concerned about incapacity and whether you have the proper documents in place to ensure that someone is appointed to speak on your behalf should you become incapacitated. This is especially true when you are an Elder Orphan since there is no spouse, child(ren), or parent who can step in to help.
* * * *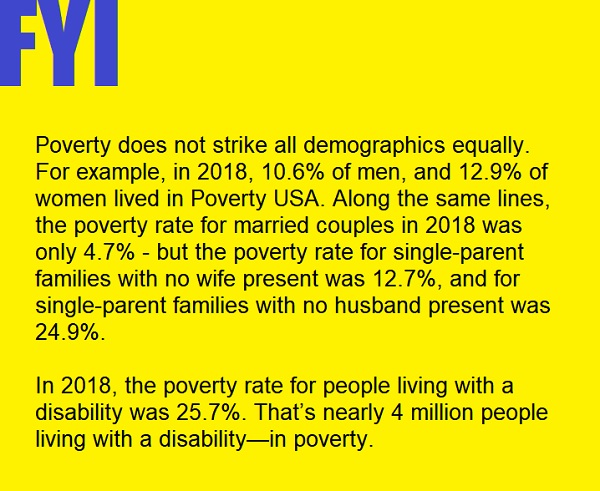 * * * *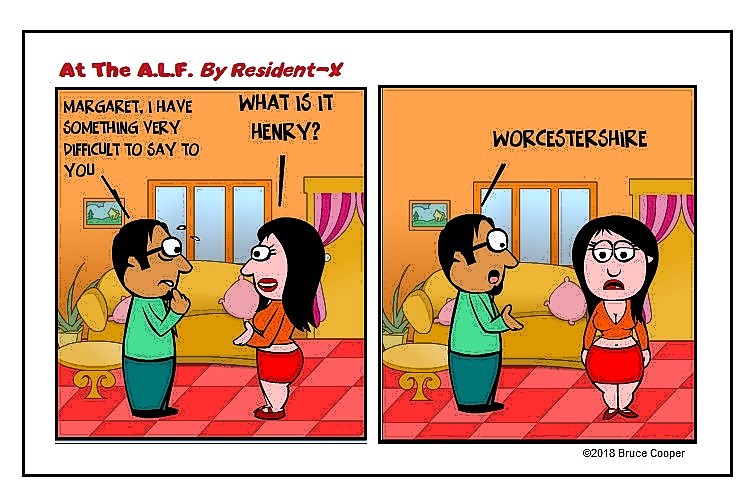 * * * *


4 Social Security Changes
That May Affect Your Wallet in 2020
By Sean Williams

Social Security beneficiaries and working Americans could have their take-home incomes affected by these updates.
Social Security is easily the most important social program in the United States. Out of its 64 million beneficiaries, more than a third are pulled out of poverty as a sole result of their guaranteed monthly payout from the program, with 62% of retired workers deriving at least half of their income from Social Security.
In addition to being a financial savior for tens of millions of people, it's also a dynamic program that's constantly evolving to take into account factors such as the inflation rate and wage inflation. With a host of changes announced by the Social Security Administration this past October, beneficiaries and working Americans could see their wallets affected in a variety of ways in 2020.
________________________________________________________________________________

Trump's proposed Social Security disability cuts
could end benefits for thousands. What to know

The Trump Administration is proposing new rules for the nation's safety net program for people with disabilities that could end benefits for tens of thousands of people.
The rules would require more frequent paperwork checks of people getting Social Security disability payments in a process known as a "continuing disability review."
The proposed new rules have alarmed some advocates for people with disabilities, who call it a "backdoor way" to cut people from a program already under scrutiny for taking years to review disability claims and wrongly denying benefits.
Social Security Administration officials say the plan would "enhance program integrity and ensure that only those who continue to qualify for benefits will receive them."
Whose Social Security disability benefits would be impacted?
More than 16 million adults and children currently receive disability benefits, but the Social Security Administration isn't saying how many people the new rules would affect.
We're in Our 70s.
This Is What Our Sex Life Is Like
By Mark Hay

Joel Kann, 70, knew he was aging when other grey-haired men started offering him their seats on the bus. Bonnie Nilsen, 71, knew it when she looked in the mirror one day and saw her mother. Still, neither of them ever felt old—like they'd gone through some major shift in their physical, mental, or sexual selves. But both say they've had people look at them, or hear their ages, and clearly instantly mentally write them off as desexualized beings.
That is not surprising given the fact that, for well over a century, American culture has embraced and perpetuated the idea that, as we age, our sexualities naturally wither away. As such, we rarely depict older people as sexual. When we do, it's usually as a joke. The image of the sexless elder is so widespread that even medical professionals often omit older people in studies on sexuality and neglect to talk about sexual health during check ups. (Is it any wonder why STI rates among older adults are so high?) Perhaps the only time most people think about the intersection of sex and old age is viagra commercials—or when we hear reports about the (sadly common) phenomenon of elder caregiver and nursing home sexual abuse. And that is far from an affirming recognition of senior citizens' sexual lives and selves.
* * * *


- 30 -
NEXT BLOG
MONDAY
JAN. 6TH 2020
Though not required, please feel free to add your email or website to your comments

Christmas has come and gone and, once again we languish in the "cusp." The cusp is that time of the year between December 26th and 11:59:59pm December 31st when we have nothing to do but contemplate our failure to keep last years New Year resolution. And we are not alone. According to a study published in the Journal of Clinical Psychology, "only 46% of people who made New Year's resolutions were successful.* That means over half of the people who set a goal for the new year will fail!" This is mainly because the goals we set for ourselves are too lofty dooming them to fail. Any why not. Look at the list of most commonly made New Year's resolutions…
1. Exercise more
2. Lose weight
3. Get organized
4. Learn a new skill or hobby
5. Live life to the fullest
6. Save more money / spend less money
7. Quit smoking
8. Spend more time with family and friends
9. Travel more
10. Read more

I'm not saying that you will achieve none of those goals, I'm just saying it won't come as the result of something you promised to do on New Year's Eve. This is because, as humans, we have ingrained habits difficult to change. Also, we have a tendency to dive headfirst into these situations without a plan. A big part of which is mentally preparing for a change.*
"As you think about the changes you want to implement, do the following:
· Stay positive
· Try not to make big/quick changes
· Change should be gradual
· Build on smaller changes
· Allow a little room for error"

Every year I make the same decision. It's number 2 on the list of most-made resolutions. To lose weight. And, every year, I fail. Except once, about 16 years ago, when I lost weight. Since then I have been trying to understand what motivated me to seriously shed the pounds and do it. The only thing I could come up with is self-loathing and a desire to turn my life around. Putting it simply, I was in a rut.
I had been at the same job, working the same hours for almost the same pay for nearly 10 years. My personal life was in a shambles and my public life was not much better. I was not a happy camper. I could feel my life, and my youth, slipping away. I needed a change, and it had to be something positive. And, I needed the people I knew to acknowledge that change. Something like the rush a performer gets at the sound of applause from an admiring audience. Within a year I achieved that goal. Not only did I look and feel better, but it boosted my ego. I kept the weight off until 2009 when everything in my life fell apart. I have never had that feeling of accomplishment again. Of course, this won't stop me from making the same resolution again. Who knows? Maybe this year will be different.
There is something I think I can accomplish in the coming year. However, I will not make it an official resolution. And that is to be more active.
I do not want to fall into the trap that many of my fellow residents here at the ALF succumb to. Allowing a disability to take over and ruin their lives. I have seen people who arrive here using only a cane, and, over the months decline to where they need a wheelchair to get around. As a human being, this disturbs me terribly. As someone who has a mobility problem, it frightens the heck out of me. Having lived in a wheelchair for nearly two years, I know I never want to do that again. So, this year I will attempt to do more walking and see if I can't lessen my mobility issues. I think it's a goal I can attain. And who knows, I might lose some weight while doing it ……………………………

*source:
https
://
www
.
goskills
.
com
/
Soft
-
Skills
/
Articles
/
Top
-
10
-
new
-
years
-
resolutions
* * * *


Six Signs Your Elderly Parents
May Need Help With Their Finances

Having worked with families for more than 25 years throughout the great state of Texas, we understand the importance of family and being there to help when needed most. Aging parents is one such topic that we believe a little planning and helpful oversight can go a long way to providing peace of mind.
As our parents age, they become more susceptible to ailments and diseases that can impair both their cognitive abilities and motor function. As everyday activities become harder for aging parents, their financial stability can begin to waver. In fact, beginning at age 60, studies have shown that people may begin experiencing a decrease in their financial literacy score by one point per year.1 Whether your parents are displaying signs of impairment or you're worried they simply can't keep up with their finances any longer, we have six signs below that could help you determine whether or not it's time to step in.
Sign #1: Everyday Activities Are Becoming Cumbersome

Sign #2: Credit Card Debt Is Reported

Sign #3: Unusual Spending Habits Form

Sign #4: Scammers Are Reaching Them

Sign #5: They're Becoming Housebound

Sign #6: Complaints About Money

* * * *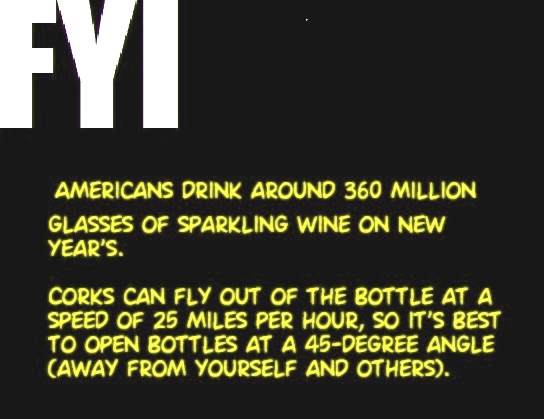 * * * *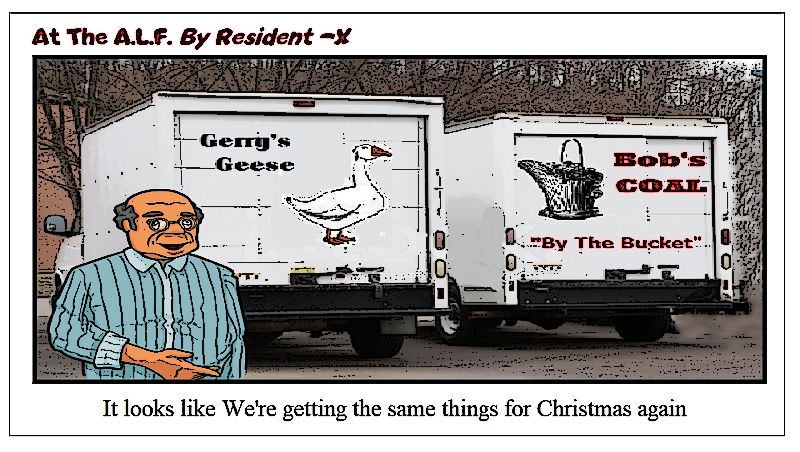 * * * *


Why America is so poor at helping people
who need long-term health care

Earlier this year, on a perfect Southern California day, my phone rang. On the other end was the daughter of one of my close friends. The daughter reported to me that her mom had suffered a stroke. It was a shocking moment, a terrible moment.
I asked the first questions that came to my mind: Which hospital or nursing home is taking care of my friend? What condition is she in? How can I help? The daughter resides in Austin and is married with a nine-year-old child. Her mother, the stroke victim, lives in Los Angeles.
As is often the case, the stroke was unexpected. The notes I took from the phone call and several other calls over the course of that week reflect that no one from the family was ready for this terrible moment. The calls I took part in had to do with medical decisions and daily care realities.
Continue reading >>
https
://
www
.
salon
.
com
/
2019
/
12
/
13
/
why
-
america
-
is
-
so
-
poor
-
at
-
helping
-
people
-
who
-
need
-
long
-
term
-
health
-
care
_
partner
/
_______________________________________________________________________________

The Promises We Can't Keep in Long-Term Healthcare
by Judith Graham .

It was a promise Matt Perrin wasn't able to keep.
"I'll never take away your independence," he'd told his mother, Rosemary, then 71, who lived alone on Cape Cod, Mass., in a much-loved cottage.
That was before Rosemary started calling Perrin and her brother, confused and disoriented, when she was out driving. Her Alzheimer's disease was progressing.
Worried about the potential for a dangerous accident, Perrin took away his mother's car keys, then got rid of her car. She was furious.
For family caregivers, this is a common, anxiety-provoking dilemma. They'll promise Mom or Dad that they can stay at home through the end of their lives and never go to assisted living or a nursing home. Or they'll commit to taking care of a spouse's needs and not bringing paid help into the home. Or they'll vow to pursue every possible medical intervention in a medical crisis.
________________________________________________________________________________

We Shouldn't Be Scorning Boomers,
We Should be Helping Them Understand
By Rachel Charlton-Dailey

If you use social media, you've probably by now seen one of the most popular memes of the year, "OK boomer." The saying has become a popular response whenever someone of baby boomer age (approximately 55-75 years old) says something that younger people deem stupid or incorrect, in order to poke fun at them.
The original meme started with internet users including screenshots of news stories and tweets pointing out racism, sexism and homophobia. But it evolved into an accepted form of public ageism. What was once a shortcut meant to criticize outdated views by people in the public eye — usually straight, white celebrities and people in government — is now used to belittle the older generation, lumping them all together as technologically illiterate, uneducated bigots, which isn't the case at all.
We should consider a different approach.
* * * *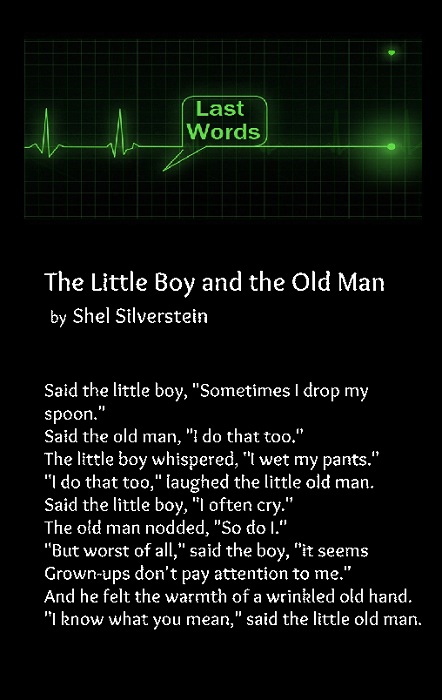 - 30 -
NEXT BLOG MONDAY DEC. 30TH 2019
Though not required, please feel free to add your email or website to your comments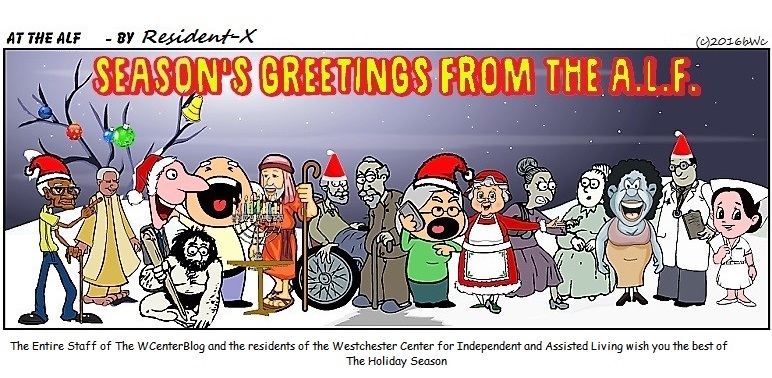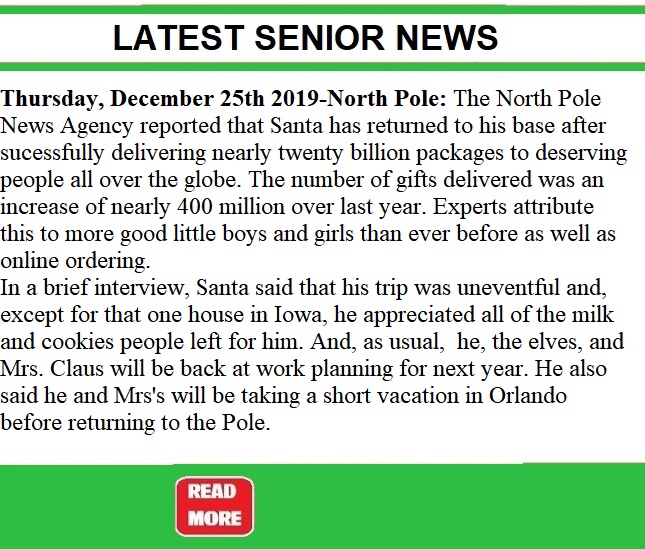 -«««»»»-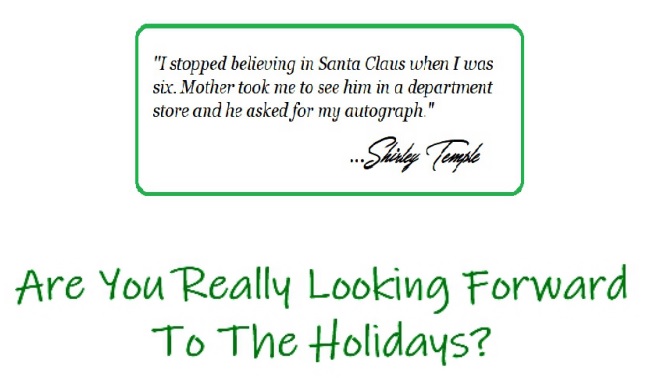 I'll be honest with you. I hate the holidays. Not the holidays themselves (Christmas and Hanukkah represent all that is good in the world), but the season. Aren't we supposed to feel happy? Why does just the opposite happen? Something about this time of year makes me feel rotten. Some might call it the "Ebeneezer Scrooge" effect. Perhaps it's all the pre-season hype and then, the inevitable let-down that causes me all this angst. And the promotion begins earlier and earlier each year.
As a kid, I remember we didn't even begin to think about Christmas until after Thanksgiving. And even then we needed Santa and the Macy's parade to make it official. Now, as soon as summer ends and the first tinge of cold air wafts down the street, we start to see ad's on TV for Chiapets, perfume and luxury cars tied with a big red ribbon and bow. Is that even possible? Can you actually get somebody to wrap a Lexus?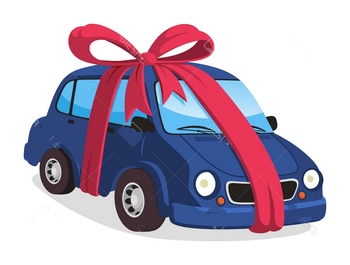 And if you think Christmas doesn't mean as much to a Jewish kid as it does to his Christian friends, you're wrong. Maybe not the religious aspects of the holiday, but the decorations, the music, the eggnog and the gifts. Santa is another matter altogether.
Very young Jewish children are never told that there is no Santa Clause. And they are never told that Santa doesn't give toys to Jewish kids. Jews are born with enough guilt and making them a pariah in the eyes of the seasons best known icon would only add to the stigma. As we grew older, we learned that any gifts we received during the holiday season was not from Santa, but from mom and dad. We were left to make our own decision whether Santa was real or not.
With adults, it's all about the gifts. Whether they are Christmas gifts, Hanukkah gifts or the generic "Holiday Gift." And, as any apartment dweller can tell you, holiday gift-giving is not only expected, it's mandatory.
The building I lived in had a doorman, a superintendent and six maintenance guys. All of whom had the power to make the rest of the year a living hell. Therefore, one chooses who gets what wisely. Think of it as an insurance premium and the $200 to $300 you've shelled out will not seem so bad. Fortunately, we here at the A.L.F. don't have that "problem."
They make the policy regarding gift-giving very clear. There is none. They do not permit employees to accept gifts or tips of any kind. The facility throws a very nice party at a local hotel for all the staff. And that's it. However, this does not mean we won't be getting any gifts this year. The facility takes care of that.
Tomorrow, Christmas eve, they have a Christmas dinner (which; I believe will be lamb this year as the main course), followed by a visit by Santa who, will hand out their usual logo-emblazoned gift.
In past years we have received a fleece-lined sweatshirt with a logo, a coffee mug with a logo, a baseball hat with a logo and a hoodie. Again, with the logo. A local church group donates a variety of gifts to us. Socks, scarves, sweaters and last year I received a very nice Dolce and Garbana men's cologne set. And, while the gifts and the parties and the dinners are fine, for Christian and non-Christian residents there is one thing the facility can't provide. And that's family.
Because of some personal animosity between residents and family, or through attrition (everybody we knew is dead), many of us no longer have that connection we once had. Something I came to appreciate when I had the good fortune to marry a woman who had a large extended family.
I would look forward to Christmas dinner which they always held at my wife's sisters' house. I loved the tradition of, not only the gift-giving and receiving, but all the people that would stop by just to say hello and Merry Christmas. For the whole day, we spoke not a harsh word. I delighted in watching the younger family members as they opened their gifts. And despite my non-Christian background, they made me feel welcome. It was a nice day. And, while divorce ended that aspect of my life, I remember it fondly. It also made me think.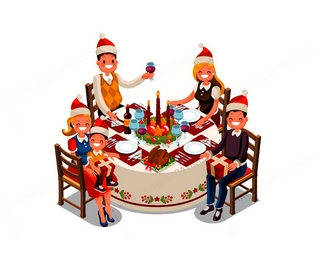 While not brought up with that tradition and never celebrated holidays surrounded by a herd of family members, I newly appreciate how many of our residents feel this time of year. People whose whole lives revolved around family and friends are now, abruptly cut off from all that. It's difficult to accept and impossible to remedy. And that's what really bums me out about the holidays. There's no place for old folks.
They do not revere or respect us. We are social outcasts, a burden on society and a waste of resources. Even our government has made it clear they don't want us around. It's a sad truth my friends and one we will have to live with.And that's why Scrooge may have had it right. 'Tis not the season to be jolly. At least for old folks..........……..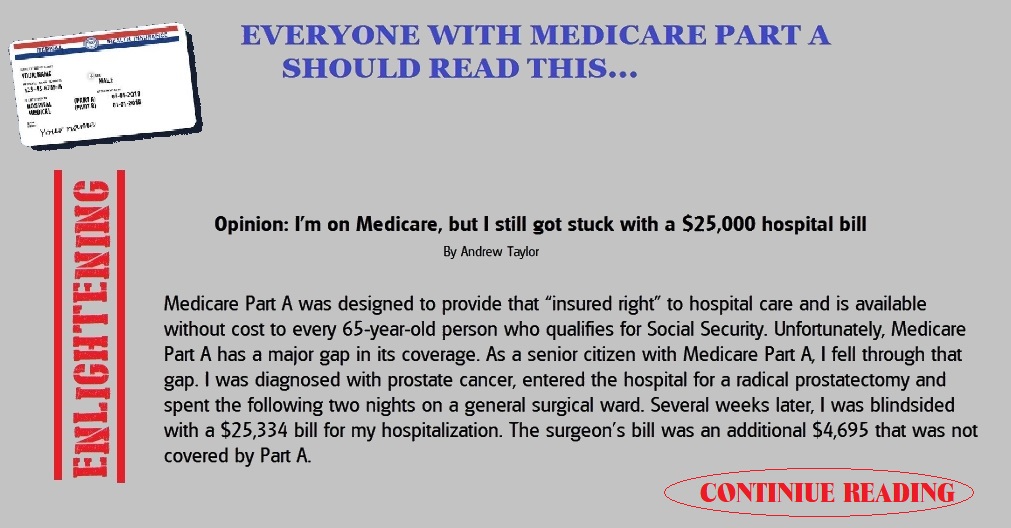 * * * *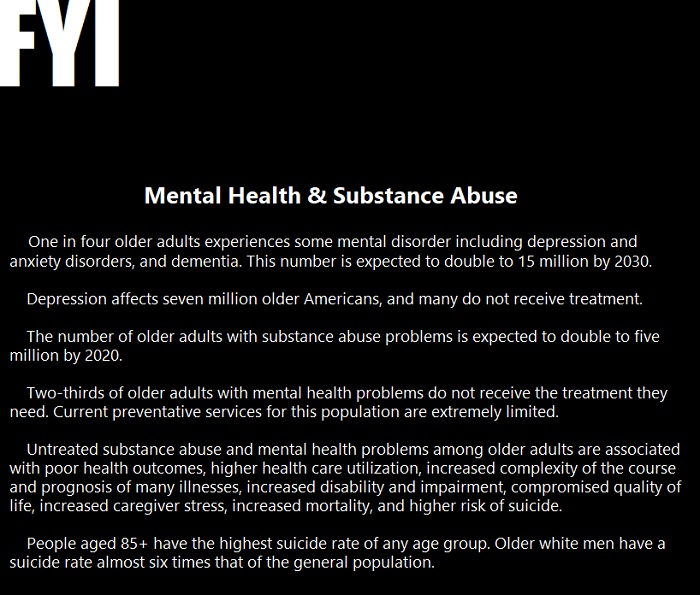 * * * *

Disclaimer: TheSeniorLog, its editor or its web host YOLA, have no connection to any of the products mentioned here. We receive no compensation in any manner from anyone associated with the products mentioned. Additionally, we can give no guarantee as to the claims made by the manufacturer or advertisers of the products mentioned. As always, caveat emptor (Let The Buyer Beware).
360-Degree Swivel Cushion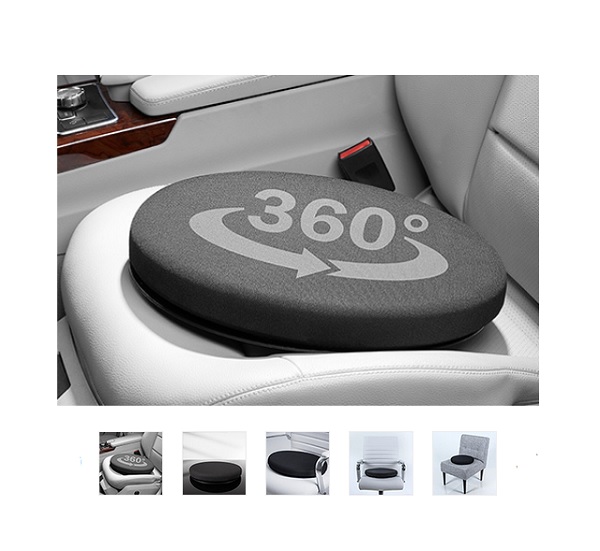 The 360-Degree Swivel Cushion makes it easier to get in and out of chairs and car seats. Simply sit down and rotate your body to easily swing your legs and lower body into place. The thick, temperature-regulating cushion provides long-lasting comfort. Features a full 360-degree rotation and removable cover for easy cleaning. Ideal for seniors and those recovering from surgery.
The 360-Degree Swivel Cushion makes it easier to get into and out of your car, chair or sofa.

• Portable rotating cushion

• Over 15" in diameter

• Ideal for those with injuries or mobility issues

• Lightweight

• Supports up to 330 lbs.

• Includes washable cover

* * * *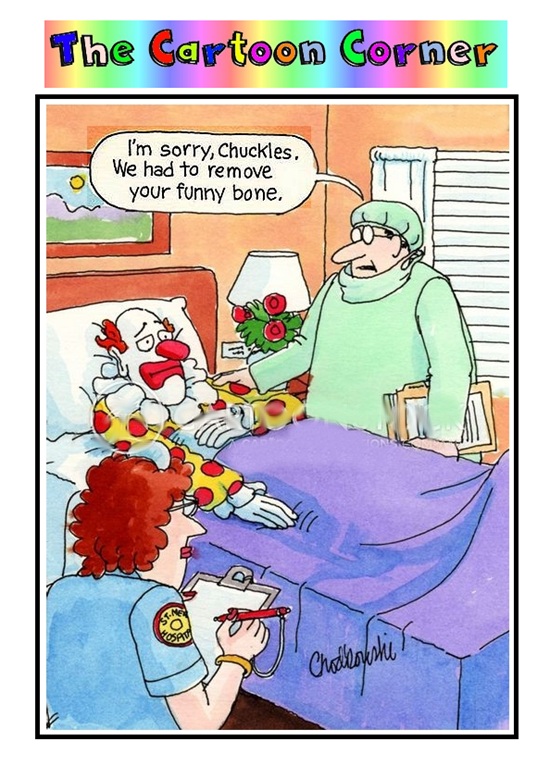 * * * *


Are Older Entrepreneurs The Best Entrepreneurs?
By Adi Gaskell

When you think of entrepreneurs, you probably think of twenty something men, possibly who have dropped out of university to pursue their dream, and who are uninhibited by the scars of failure that prompt us to take a more cautious path.
It's a trait that was highlighted in Warren Bennis' exploration of the most creative teams in Organizing Genius. For instance, when Disney was blossoming in the late 1930's, Bennis notes that most of the employees were in the twenties, with the median age just 26. Similar tales emerge from teams as diverse as Bill Clinton's election team, the early Apple team and even the scientists that converged on Los Alamos to create the atomic bomb.
Bennis reveals that in the vast majority of the great teams he studied, 35 was considered old. He suggests that the virtues of youth are that you have often boundless energy, combined with a lack of weariness in knowing what is "not" possible.
***************************************************************************************************

Older adults should stay active, avoid long naps
and oversleeping to avoid strokes, study says
By Melissa Lemieux

A new study conducted in China, and published by the medical journal Neurology, indicatespeople who sleep for a longer amount of time up their stroke risk by 85 percent.
In addition, those who take regular 90-minute naps increase their risk of stroke by 25 percent, versus brief-30 minute naps or avoiding naps entirely. Disturbed sleep sleep also raised stroke risk by 29 percent, according to the study.
Researcher Dr. Xiaomin Zhang, head of the team who compiled the study and professor in the Department of Occupational and Environmental Health at Huazhong University of Science and Technology in Wuhan, China, told the Associated Press,"people, especially middle-aged and older adults, should pay more attention to their time spent in bed attempting to sleep and midday napping, and sleep quality, because appropriate duration of sleep and nap, and maintaining good sleep quality may complement other behavioral interventions for preventing stroke."
Dr. Zhang cautions that the study only shows an association between long periods of sleep and a stoke, but does not prove that napping and long periods of sleep cause strokes.
Continue reading>>
https
://
www
.
newsweek
.
com
/
older
-
adults
-
should
-
stay
-
active
-
avoid
-
long
-
naps
-
oversleeping
-
avoid
-
strokes
-
study
-
says
-
1476837
*****************************************************************************************************

Would You Let a Robot Take Care of Your Mother?
By Maggie Jackson

Robotic companions are being promoted as an antidote to the burden of longer, lonelier human lives. At stake is the future of what it means to be human.
After Constance Gemson moved her mother to an assisted living facility, the 92-year-old became more confused, lonely and inarticulate. Two full-time private aides, kind and attentive as they were, couldn't possibly meet all their patient's needs for connection.
So on a visit one day, Ms. Gemson brought her mom a new helper: a purring, nuzzling robot cat designed as a companion for older adults. "It's not a substitute for care," says Ms. Gemson, whose mother died last June at age 95. "But this was someone my mother could hug and embrace and be accepted by. This became a reliable friend." When her mom was upset, her family or helpers brought her the cat to stroke and sing to, and she grew calmer. In her last days "what she could give, she gave to the cat," says Ms. Gemson.
An aging population is fueling the rise of the robot caregiver, as the devices moving into the homes and hearts of the aging and sick offer new forms of friendship and aid. With the global 65-and-over population projected to more than double by 2050 and the ranks of working age people shrinking in many developed countries, care robots are increasingly seen as an antidote to the burden of longer, lonelier human lives.
* * * *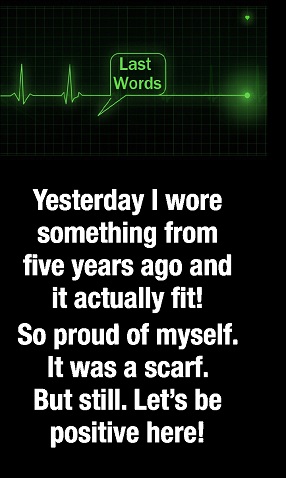 - 30 -

NEXT BLOG THURSDAY DEC. 26TH 2019


Though not required, please feel free to add your email or website to your comments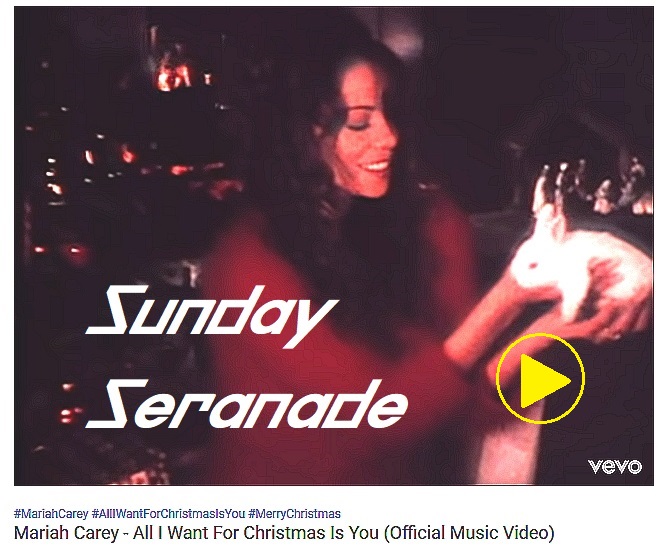 -«««»»»-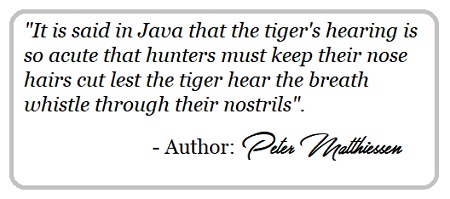 I get it. I'm an old man. And old men exhibit traits that people widely accept as belonging to old men. Take hair, for instance.
Old men appear to have an overabundance of the stuff. Unfortunately, most of it is in places where hair has little use. And certainly not in the amount there should be.
I can almost understand why hair grows in one's ear. I suppose there is a certain amount of protection afforded to the delicate parts of the ear by having a bushy carpet-like mat of hair grow so uncontrollably as to make it appear as though a small woodland creature must have taken up residence in your ear. The same goes for nose hair. We wouldn't want anything nasty crawling into my honker and giving me some horrible disease. But do the hairs have to be so long? The other day I sneezed and almost flogged myself to death.
I have been sporting a mustache since I was a teenager. Originally, I grew it to cover a small scar I received after a baseball took an unexpected bounce and hit me squarely on my upper lip. Although the scar has faded over the years, I kept the "stash" to add some character to my unusually plain face. I take a few minutes each week to trim the old soup strainer along with hair in those other places where the stuff grows unchecked.
Using a small, sharp scissors, I carefully snip the longer hairs that have grown in my ears, my nose and, my eyebrows being careful not to snip off any pieces of ear, nose, or lip. Until recently, once-a-week was all I needed to keep those hairs in check. However, yesterday, just 24 hours after my last trim, I noticed that much of what I had mowed down the day before had returned. What's up with that? Why have I suddenly become a hair growing machine? The answer my friends, like my nose hair, is blowing in the wind. It's hormones.
According to
popsci
.
com
:*
"Hair growth can be extremely sensitive to male hormones, according to Dr. Sarah Baker, an instructor of Dermatology at Northwestern University. "Testosterone is produced in hair follicles and different areas of hair on the body respond to testosterone differently," Baker says. According to Baker, testosterone causes hair to grow in the beard, pubic, and underarm area, and it causes hair to shrink on the scalp which develops into hair loss or hair thinning."

But why some hair and not others? It appears hair, has a life of its own.
"Hairs grow in three stages: anagen, catagen and telogen. First, hair cells grow and divide in the anagen phase. Head hair naturally remains in the anagen phase for an extended period of time, up to several years. Hair on your arms, however, will move on to the catagen phase in a matter of weeks. This is when the hair stops growing and transitions to the dormant telogen phase. The hair stops lengthening and eventually falls out naturally through shedding or external trauma such as pulling.

… some types of hair develop anagen sensitivity as we grow older. The long-term exposure of hair follicles to hormones such as testosterone will disrupt and lengthen their growing period. That's why nose, ear, and eyebrow hair can reach troll-doll proportions without regular trimming as we age."


By the way, women are vulnerable to this but they are less vulnerable until the age of the menopause because at the age of the menopause, the level of oestrogen in the bloodstream falls down and oestrogen reverses the effect on the hair follicle of testosterone - it stops the hair follicle responding to testosterone. So when the oestrogen level comes down a bit, the testosterone becomes - and women do have testosterone - it becomes more dominant and, as a result, you see more hairs growing. Nose, ears, other parts of your body.**
Naturally, I have a different theory of why now, as I approach the Autumn of my years, I can grow hair at an alarming rate. It's the same theory I have with everything pertaining to what happens to the body as one ages. It's natures way of saying "Thanks for everything you've done, but the world doesn't need you anymore so, we will make you as undesirable as a human can be (both physically and mentally) so that no person would ever want to have sex with you again. And therefore you will no longer reproduce anymore of your kind."
This affects men more than women. Aging in women is much less subtle. It seems to occur all at once. One minute you're a fertile Myrtle searching the internet for sales on feminine hygiene products and the next, BANG!, it's hot flashes and hairy upper lips. With men, it sneaks up on you.
With, some men it's graying hair. Slowly, at first, it starts at the temples and eventually makes its way to every hair on your head. If you are lucky enough to have hair on your head. For many of us, hair became just a memory prematurely. For me, it was shortly after I got married. It was then that I began to notice the genetic affliction that has plagued many of my kind. Male pattern baldness.
It begins with a few hairs on the towel after a shower. Then, in the hairbrush. Soon you're doing the "Giuliani comb-over" to hide your shame. Shortly after that, Nature's plan goes into full gear.
The body loses its ability to shed pounds. A bulge appears below what used to be your waistline which has now all but disappeared.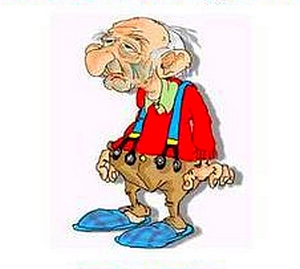 "Oh. That's just a beer belly", they say. But I don't drink beer. This leaves only the "Plan" as the sole reason for me looking the way I do. This is besides all the other spears and arrows of outrageousness such as tooth loss, backache, knee and hip pain, bunions, callouses, and gout. Finally, after screwing up our bodies with every known malady and affliction, Nature deals us the ultimate outrage, death.
So, my friends, the next time you look in the mirror, examine those places that used to have only a wisp of fuzz and now has become a thicket of underbrush rivaled only by that found in sub-Saharan Africa. And remember that this is just the beginning of a voyage where you are the Titanic and that clump of hair, the tip of the inevitable iceberg……………….

*source:
https
://
www
.
popsci
.
com
/
science
/
article
/
2013
-
05
/
fyi
-
why
-
do
-
old
-
people
-
get
-
so
-
hairy
/
**source:
https
://
www
.
thenakedscientists
.
com
/
articles
/
questions
/
why
-
do
-
we
-
get
-
more
-
nose
-
hair
-
we
-
get
-
older
* * * *


How to sleep with a stuffy nose: Tips and home remedies

Allergies, colds, the flu, and other common causes of a stuffy nose can make sleeping difficult, or even impossible.
A person might wake dozens of times feeling as though they cannot breathe, or they might struggle to fall asleep amid the pressure of congestion.
Sleep is vital for healing infections. A 2015 study even found that better sleep may reduce the risk of getting a cold in the first place.
Several strategies can prevent a stuffy nose from ruining a good night's sleep. To get the most relief, people can try several strategies at once. The sections below discuss these strategies in more detail.
* * * *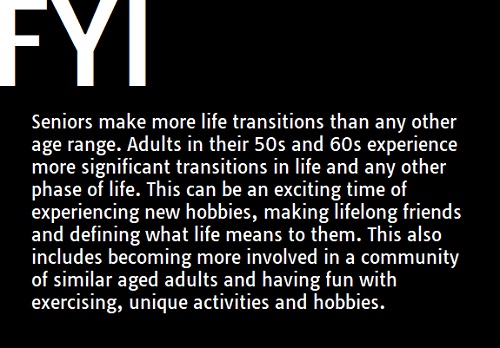 * * * *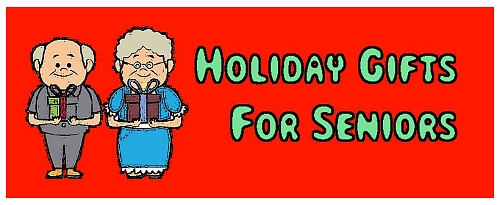 Disclaimer: TheSeniorLog, its editor or its web host YOLA, have no connection to any of the products mentioned here. We receive no compensation in any manner from anyone associated with the products mentioned. Additionally, we can give no guarantee as to the claims made by the manufacturer or advertisers of the products mentioned. As always, caveat emptor (Let The Buyer Beware).
Google Nest Hub
And Nest Hub Max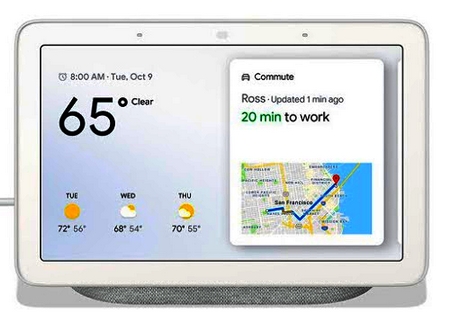 Google Nest Hub provides help at a glance in any room at home. With the Google Assistant built-in, you'll always see your best and latest shots from Google Photos. Plus, view and control your connected devices from a single dashboard. Simply use your voice to watch YouTube and play songs from YouTube Music on a crystal clear speaker. And with Voice Match, get your personalized calendar, commute, answers from Google, and more. Hub helps with the little moments so you can enjoy the big moments.
The ultimate digital photo frame

With Google Photos, see your best and latest pictures of loved ones automatically. Plus, use your voice to show your photos.
Control your connected home
View and control compatible lights, cameras, TVs and other devices from a single dashboard. Works with Nest along with thousands of smart devices from popular popular brands.
Play videos and songs from YouTube
Watch YouTube and play songs and music videos from YouTube Music. Plus, listen to Spotify and Pandora. All available free.
Get hands-free help from the Google Assistant
See your personalized schedule, commute, reminders and more with Voice Match. Plus, get visual answers from Google and watch helpful videos from YouTube.
SEE ALSO: Nest Hub Max Chalk
Nest Hub Max ChalkMake video calls to friends and family
Check in on your home when you're away
Control your connected home
Alternative products to Nest Hub Max
10 alternative and related products to Nest Hub Max
https
://
www
.
producthunt
.
com
/
alternatives
/
nest
-
hub
-
max
* * * *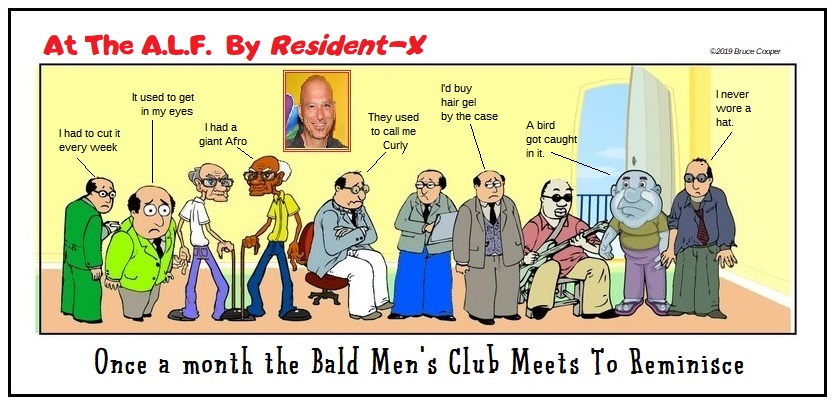 * * * *


Don't Outlive Your Money During Retirement
By Joel Johnson

Planning is very important so that you don't run out of funds
As a CERTIFIED FINANCIAL PLANNER™ professional, the number one question I am asked repeatedly is 'will I have enough money to last during retirement?' According to a Consumer Reports' 2017 nationally representative Financial Security Survey, 46% of baby boomers (individuals born between 1946 and 1964) are highly confident that Social Security benefits will be there for them when they retire. This means that over half of individuals in the baby boomer age bracket are concerned about Social Security benefits and will they have enough funds to cover their retirement.
I've identified a few themes which can help you answer this question:
1. The responsibility for saving for retirement is more up to the individual
Action – Create a retirement income analysis
The evolution of pension plans and the emergence of 401(k) plans have changed the landscape of retirement planning. Forty to fifty years ago, pension plans were a comforting thought for many as they knew exactly how much they would get in retirement because a defined dollar amount or percentage of their salary was set aside. In the early 1980s, defined contribution plans like 401(k) plans emerged allowing employees to make the bulk of the contributions and choosing how to allocate those funds. As they gained popularity, traditional pension plans fell to the wayside as the designated option for companies. The responsibility, therefore, shifted to the individual.
-------------------------------------------------------------------------------------------------------------------------
Between 65 And Death

Many of us are between 65 and death . An old friend sent me this excellent list for aging , and , I have to agree it's good advice to follow … particularly the item 19 .
01 – It's time to use the money you saved up . Use it and enjoy it . Don't just keep it for those who may have no notion of the sacrifices you made to get it . Remember there is nothing more dangerous than a son or daughter-in-law with big ideas for your hard-earned capital . Warning : This is also a bad time for investments , even if it seems wonderful or fool-proof . They only bring problems and worries . This is a time for you to enjoy some peace and quiet .
02 – Stop worrying about the financial situation of your children and grandchildren , and don't feel bad spending your money on yourself . You've taken care of them for many years , and you've taught them what you could . You gave them an education , food , shelter and support . The responsibility is now theirs to earn their own money .
-----------------------------------------------------------------------------------------------------------------------------

4 Questions Older Men Ask Themselves

(We're always interested in new research and insights about growing older in America and the new book by Thomas Cole, Old Man Country: My Search for Meaning Among the Elders, has them in spades. Cole traversed the country interviewing men in their 80s and 90s — some famous, some not — to ask them what it means to be an older man, what worries them and what challenges they face. Their insights were candid and compelling. Here's an excerpt.)
Old Man Country My Search of Meaning Among The Elders Thomas R. ColeToday, the average American man who turns 65 can expect to live to approximately 85. What we usually fail to notice is the aging of the aging population, or the "Fourth Age" — a stage of life roughly demarcated by age 80 or older.
The Fourth Age has been described as a Black Hole — a vague, frightening and shadowy cultural space that evokes denial when it doesn't provoke fear. But the Fourth Age also contains periods of sheer fun, appreciation of beauty, powerful religious and/or spiritual experience, community and family engagement, and continued work and artistic development.
In my book, Old Man Country, I seek to reclaim and enhance the humanity of men in the Fourth Age. To learn more about them, I talked to 12 men in their 80s and 90s, exploring how they face (or faced) the challenges of living a good old age.
* * * *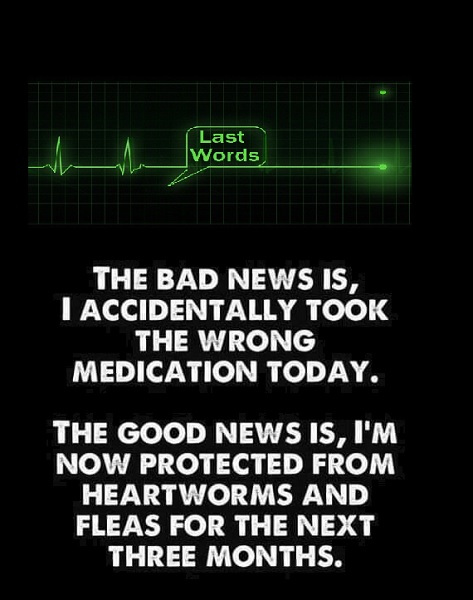 - 30 -

NEXT BLOG MONDAY DEC.23RD 2019


Though not required, please feel free to add your email or website to your comments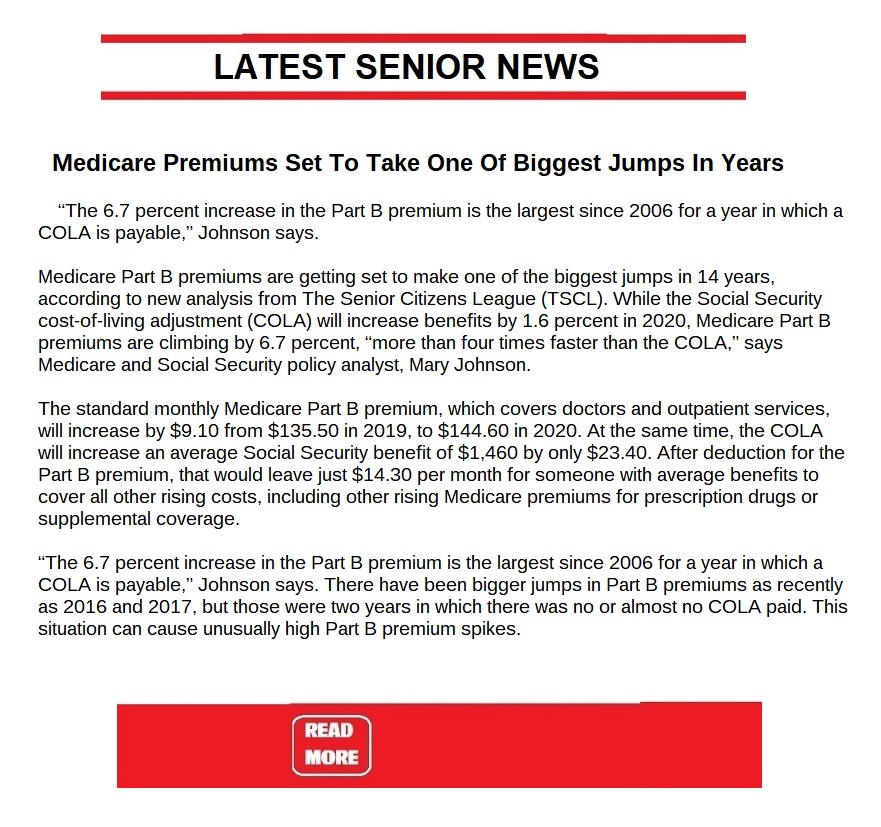 «««»»»



With only a few more weeks left in this decade, and considering that I will soon have lived in 8 of those, I thought it was time I did something I have never done. And that is an interview. Unfortunately, there are no celebrities around here to interview and I don't really feel comfortable interviewing any of my fellow inmates here at the Asylum. Therefor, I must resort to speaking with the only individual who I can trust to tell me the truth. A person whom I have known, loved and admired for over 70 years. A gentleman of such high caliber and self esteem that to not interview him would do the world a great disservice. Ladies and gentlemen, I give you ME. Before you reach for your mouse, stylus, finger or whatever you use to surf the web with and click on something else of equal banality let me tell you where I got the idea to do a self interview.
A website called
AgingCare
.
com
, which purports to "connect families who are caring for aging parents, spouses, or other elderly loved ones with the information and support they need to make informed caregiving decisions, has compiled the following list of questions that our elder care experts and editors would most like to ask their own parents. This list can help you start your own structured reminiscing session with an elder and think of other things you'd like to ask them about. Try using old photo albums, scrapbooks, music, TV shows or other meaningful materials as supplements. You might gain a new appreciation for your loved one and learn something about yourself in the process." And, in doing so, I might gain a little insight into my own psyche. A warning to those who wish to continue. While delving into anyone's psyche may fascinate, delving in to mine might be just plain scary.
Here then, my interview with me: (Pretend I am being questioned by a professional interviewer and it will make more sense).
· In what ways do you think I'm like you? And not like you?
Except that, like you, I want to grow old gracefully with the least amount of pain and difficulty as possible, I would say that I am not like you in any shape, or form. I am a non-conformist who loves to confront authority. Something that I have done frequently.
· Who is the person who influenced your life the most?
I would have to say, my father who taught me how to be a man by setting an example for me and my brother to live by. And, how to be honest without being naïve. How to deal with people professionally without being condescending. And to treat people with the respect they deserve.
· Do you have a lost love?
Yes. She doesn't know it and I will not reveal her name.
· Which new technology have you found most helpful in your life? Which do you find to be the most annoying?
My basic laptop computer. When I was working, I would not have been able to perform my job without it. And now, it has become a lifeline to the rest of the world. Without it, I would have been in a real asylum a long time ago.
As far as what I find annoying, I would have to say mobile phones. While they are invaluable in emergencies, I find them obnoxious when people use them as a substitute for face-to-face contact. And don't get me started on texting.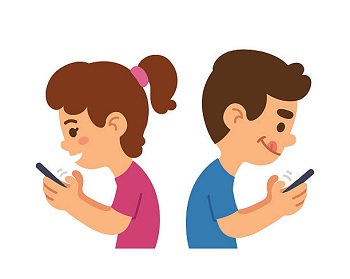 · Is there anything you have always wanted to tell me but never have?
Yes. But I will never tell you. It's something I'm not proud of. 'Nuf said.
· Is there anything you regret not having asked your parents?
Why did you wait 15 years after my brother was born to have me? Am I a "mistake?"
· Do you wish anything had been different between us, or would you still like to change something?
It depends on who you are. If you were my ex, I would have asked if you really loved me before we got married. Otherwise, there's no sense dwelling on what might have been.



· What was the happiest moment of your life?
Seeing the expression on my fiance's face when I gave her an engagement ring. Yes, I know. It's confusing.


· What are you most proud of?
Graduating college. I am the first person in my family to do so.

· How did your experience in the military mold you as a person?
Although I would have proudly served if called, I was fortunate not to have been part of that fiasco in Vietnam. I lost several friends in that conflict. Boys who had no business fighting a war.

· What are the most important lessons you've learned in life?
Keep a low profile, but assert yourself when you know you are right.

· What is your earliest memory?
Summers in the Catskills and going to Dodger games at Ebbet's Field.

· Did you receive an allowance as a child? How much? Did you save your money or spend it?
I seem to remember twenty-five cents a week way back when. I used that money to buy kid essentials like a Spaldine ball, balsa gliders, bubble gum baseball cars and comic books.
· Who were your friends when you were growing up?
Marvin Katz, Robert Kirshner and Joseph Charney. I have no idea where they are now or what they grew up to be.
·
What was your favorite thing to do for fun (movies, beach, etc.)?
Bike riding and stickball. I loved my Schwinn bike and rode it all over Brooklyn. Because I grew up in an urban environment with traditional baseball fields being few, stickball was the game of choice.
· What was school like for you as a child? What were your best and worst subjects?
I received a great public school education. NYC schools were among the best in the nation. My best subjects were history, English and biology. The worst, math.
· What school activities and sports did you participate in?
None until I reached college. I am not a joiner.
· Do you remember any fads from your youth? Popular hairstyles? Clothing?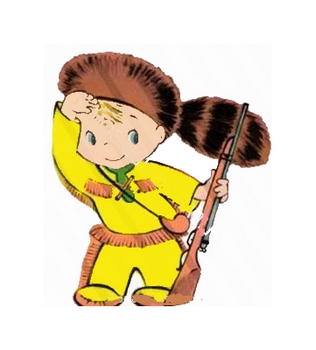 When I was a kid, Davy Crockett became popular because of a Disney movie. Every kid I knew had a coonskin cap. Crew cuts were popular for boys, but my naturally curly hair prevented me from getting one.
· What world events had the most impact on you?
The Cold War. The JFK Assasination, and 9-11
· How would you like to be remembered?
I'd hope they would remember me as a person who never knowingly cheated, bullied or berated another human being. And, when allowed, to have brought a little humor into someone's life.
In answering these questions I found it difficult to pick any particular event or person as an example of what my early life was all about. I mostly remember having loving parents, a great older brother, and never wanting for anything.
There is one question they left out. And that is "What was your biggest regret?" For me it would have to be not having children. I would love to know what kind of dad I would have been………………………………………

SOURCE>>
https
://
www
.
agingcare
.
com
/
articles
/
questions
-
to
-
ask
-
elderly
-
parents
-
147907
.
htm
* * * *



Tips from a Penguin: How to avoid falling on the ice


People are already falling on the ice this winter; here are a few tips to help minimize your risk of falling on the ice. The Penguin walk helps remind us how to walk on ice.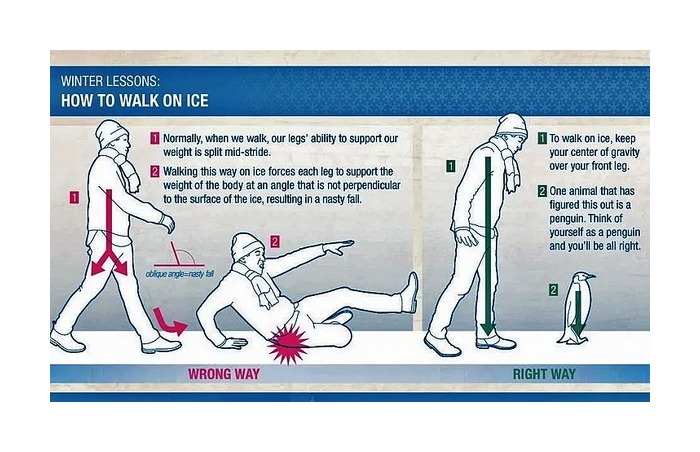 1. Keep your weight forward and on your front foot
2. Keep your arms out by your side to help you balance
3. Walk flat footed and take short shuffling steps
4. Wear footwear that provides traction
5. Step down, not out from curbs
6. Keeps your knees slightly bent
7. Walk on snow or grass if possible

* * * *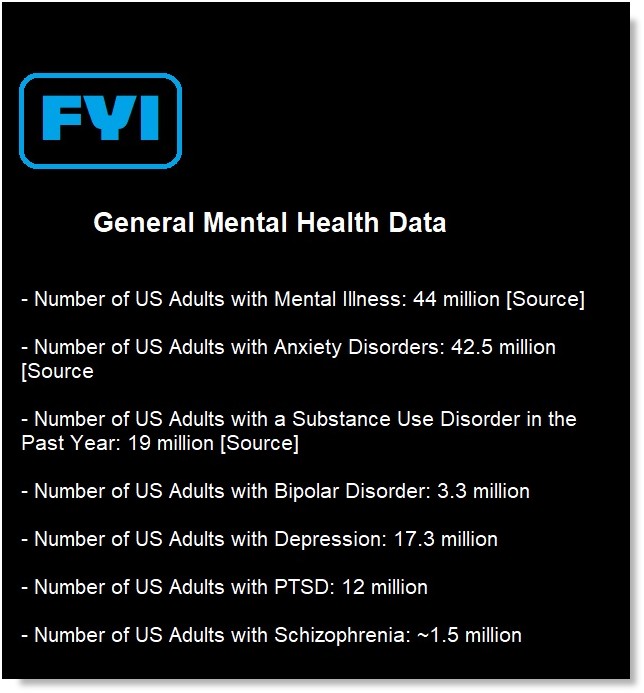 * * * *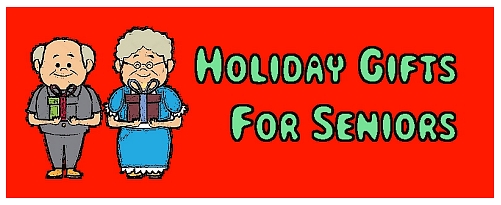 A Guide to Fitness Trackers for Seniors
By Consumer Reports

Trackers we rate cost $30 to $200; smart­watches, $160 to $850.

Ease of Use
You should consider how easy the product is for you to use.Most devices in our tests earn Very Good or Excellent ratings for comfort and how easy it is to navigate the menu and apps; use tracking features, calendars, and messaging; and read the screen, according to Charles Davidman, who leads CR's fitness tracker and smartwatch testing.
Still, we recommend going to a store with demo models for an in-person look before buying.
Step Counting
We've found that accuracy can vary widely in step-counting tests, where our volunteers walk a track, and we compare their true step count with what devices report. Only four watches and one tracker that we've tested earn an Excellent rating for step count. That tracker, the Garmin Forerunner 35, also received top marks in almost every other category we test.
* * * *

* * * *


Report details how Social Security has become rigged
for the wealthy while leaving behind those it was designed to help
By Jake Johnson

"The program's become less progressive," said Jim Roosevelt, a former Social Security Administration official and grandson of FDR.
The benefits of Social Security, a program designed to help vulnerable and low-income people, have since the 1980s become increasingly skewed toward the wealthy due to demographic shifts and soaring inequality, according to a new report.
Proponents of Social Security expansion, responding to the report (pdf) by Boston College's Center for Retirement Research, said the New Deal-era program's increasing regressivity was not inevitable, but the result of lawmakers' refusal to enact basic progressive reforms such as lifting the cap on income subject to the Social Security payroll tax.
"We have to expand the system. Social Security is extremely important to low-income people. They're less likely to work in jobs that have private pensions, so it's more likely to be their only retirement income."
—Nancy Altman, Social Security Works
-----------------------------------------------------------------------------------------------------------------------------------------------------

Baby Boomers reinvent retirement with luxury resort communities
ByCortney Moore

Retirement is getting an upgrade with niche communities dedicated to ensuring each residents' golden years are lived in style.
American singer-songwriter Jimmy Buffett piqued the public's interest when his Margaritaville Holdings partnered with Minto Communities and developed Latitude Margarita – a 55-and-older outfitted with luxury amenities – in Daytona Beach, Florida earlier this year.
"Latitude Margaritaville is redefining the approach to active adult communities with its no-worries lifestyle of fun, food and music for those 55-and-better who are growing older, but not up," Minto's Latitude Margaritaville President William Bullock said during the town center's grand opening in June.
-------------------------------------------------------------------------------------------------------------------------------------------

Older Generations More Likely to Use Voice Search,
Suggesting a Solution to Generational Digital Divide

Voice search can benefit older users who may struggle to type or use a mouse, indicating how the technology can help bridge the digital divide, suggests a new survey report from The Manifest, a business news and how-to...
Sixty-four percent (64%) of voice search users ages 55+ use voice search to look for information, products, and services online, compared to 47% of voice search users ages 18-34, suggesting that voice can make technology more accessible to older populations.
"The way we engage with most technology is tactile and visual," said Matt Smith, CEO of Speak 2 Software, a company that offers voice-enabled smart speakers to assisted living centers for seniors. "These are challenges for someone losing their sight or motor skills … With voice technology, the user interface is now manageable and easy to adopt."
* * * *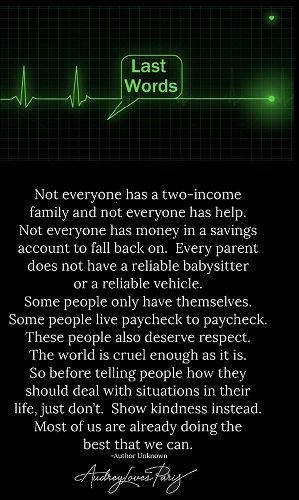 [30]
NEXT BLOG THURSDAY DEC.19TH 2019Though not required, please feel free to add your email or website to your comments
Legal stuff

© Bruce Cooper, 2019
Unauthorized use and/or duplication of this material without express and written permission from this site's author and/or owner is strictly prohibited. Excerpts and links may be used, provided that full and clear credit is given to Bruce Cooper and theseniorlog.com with appropriate and specific direction to the original content.
Permission is hereby granted to use any or all of this blog as long as it is not for commercial purposes and credit is given by attaching theseniorlog.com to the article.All suggestions and submitted stories and articles will be considered for inclusion in this blog. Your privacy and anonymity will be respected
The senior logis now SSL encrypted. SSL establishes an encrypted link between a web server and a browser, ensuring that all data transferred remains private. It allows me to protect site visitors' data from monitoring and tampering while they browse this website and fill out contact forms
This blog includes links to both internal and external (non-seniorlog) websites. We select links that are editorially relevant to the content they are linking from and are suitable for the likely audience.
Our approach to external linking
How links are chosen for TheSeniorLog.com

We select links that are editorially relevant to the content they are linking from and are suitable for the likely audience.

These links are included for a number of reasons, including:
for further relevant information or other key source material
for background information
for useful practical information
for entertainment or enjoyment
for further informed comment
We do not link to external sites in return for cash, services or any other consideration in kind.
We link to sites purely on editorial merit. These will most often be free to access, but users may sometimes be asked to register or subscribe before viewing content.
External links are selected and reviewed when the page is published. However, this blog is not responsible for the content of external websites. This is because:
This blog does not produce them or maintain/update them
This blog cannot change them
they can be changed without this blog's knowledge or agreement.
Some of our external links may be to websites which also offer commercial services, such as online purchases.
The inclusion of a link to an external website from the WCEnterBlog.yolasite.com should not be understood to be an endorsement of that website or the site's owners (or their products/services).
Links to user generated material
Some of the content we link to on both this site and external ones is generated by members of the public (messageboards and photo-sharing sites for example). The views expressed are those of the public and unless specifically stated are not those of the TheSeniorLog If you consider this content to be in breach of the house rules as indicated on the website, please alert the moderators or site owners on the sites where the material appears.
This blog is dedicated to the memory of my dear friends, Carrie Hecht and Barbara Everett
who worked tirelessly to gain better service, respect and dignity for their fellow residents.
Previous blogs can be found in the Archives section on the left of this page

Facebook is trying to make it easier to get in touch with people over Messenger, so it's rolling out a number of new ways to start chatting. As with all Facebook accounts, all Messenger accounts will now have dedicated links that people can visit to start a chat — they'll all be located at m.me/[username]. Facebook is also rolling out what it calls Messenger Codes, which are Messenger's equivalent to Snapchat's snapcodes. They look pretty neat: Messenger Codes are just a series of dots and dashes circling around your profile photo. When someone scans one with their camera, it'll presumably add that person as a contact.
read more >> https://www.theverge.com/2016/4/7/11383958/facebook-messenger-codes-announced-900m-mau
By accessing our Facebook page (https://www.facebook.com/theseniorlog/ ) you can access the latest news specifically related to Older Americans. These will usually be stories that broke too late to be included in our regular weekly blog. Additionally, the Facebook page will be a way for you to comment on those stories, start your own thread or comment on anything you have read here on this blog.